OnePlus 5 beats the rest in charging test
The flagship smartphone has been launched recently worldwide with dual-camera.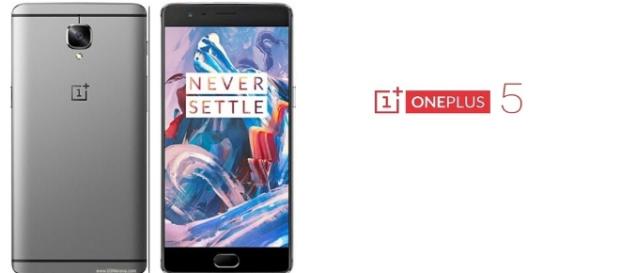 After a long wait and a series of rumors and speculations, Chinese tech-giant Oneplus has finally unwrapped its OnePlus 5 flagship smartphone. The device — which was unveiled earlier last week — comes with upgraded features and an impeccable design. The market, including the fans as well as the developers, has reacted positively to the OnePlus 5 smartphone. Just as there are two sides to one coin, OnePlus 5 too — along with its bunch of positives — packs certain negatives as well.
Benchmark test
There were a lot of problems raised with the new smartphone. For example, the Chinese smartphone manufacturer was recently caught cheating on the benchmark tests, OnePlus 3T owners are constantly bombarded with annoying ads reminding them to update their device even after consistently doing so.
Many experts feel that the design that the OnePlus 5 features are quite similar to the one that Apple's iPhone 7 Plus sports. This too — along with all the other negatives, has reflected badly on the side of the company. However, thanks to OnePlus 5 smartphone's charging speed, the OnePlus 5 might have a clear advantage. According to a report published by BGR, YouTube user SuperSaf TV made a comparison between the OnePlus 5 smartphone along with other leading flagship smartphones including the Samsung Galaxy S8, HTC U 11 and Xperia Xz Premium devices. What the user essentially did was to simply connect the devices to stock charges, turn 'Airplane Mode' on and ensured that the batteries of the smartphones were drained down to one per cent.
Following which, the user put the smartphones on charge and timed the amount each device takes in order to charge the most. The results were surprising.
Results
The user found that after 30 minutes, the OnePlus 5 smartphone had charged around 59 per cent, taking the first position. OnePlus 5 was followed by HTC U 11, which stood at 43 percent, and this was consequently followed by the Xperia XZ Premium smartphone at 41 percent. This was followed by Galaxy S8 smartphone with 36 percent after 30 minutes. A very weird thing was observed after some time, wherein the Galaxy S8 smartphone picked up the pace and reach 72 percent charging, followed by Sony smartphone which stood at 69 percent charging.
Click to read more
and watch the video
or