Lenovo shows off laptop concept with bendable screen
Lenovo revealed the concept for its future ThinkPad laptops with foldable screen and advanced AI technology.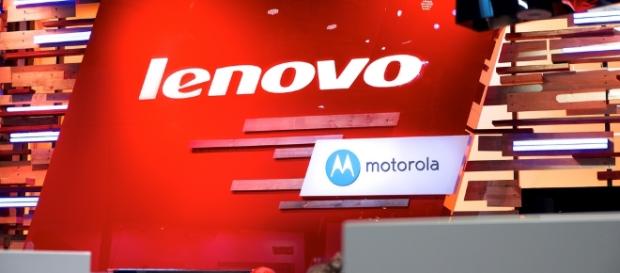 Lenovo unveiled the future concept of its ThinkPad laptop and where the company intends to take the technology in the coming years. This revelation came during the Lenovo Transform event in New York City, where the company's Senior Vice President Christian Teismann revealed a laptop-like device with no hinges. Instead, it sported a flexible and foldable screen in a unibody design. Lenovo calls it the "Future of Personalized Computing."
Concept laptop with bendable screen
During the event, Teismann told the audience that the concept being unveiled was more than just about innovative design and looks; it was formed out of completely new materials and technologies. People will be able to speak into the computer, write on the screen, and even listen to what the computer has to say.
The future iterations of the ThinkPad will have multiple input and output communication channels.
Another important aspect which Teismann focused on was the inclusion of artificial intelligence inside these computers. Through the AI, these machines will not only become smarter but will also be able to predict tasks it will be assigned, and will also be able to anticipate the user's next vacation, meetings, and other activities.
From the concept images, it will not feature the conventional touch pads seen in all other laptops. However, the left and right mouse buttons, along with a flat scrolling button, will allow users to navigate. Although, it is still unknown how Lenovo will replace the function of the conventional mouse after replacing the touch pad.
The concept also reveals an absence of the ports for Ethernet, HDMI, and USB devices, due to its slim design.
The bendable screen will allow users to fold the screen until it touches the keyboard. Teismann also indicated that people will now be able to directly write on the screen of the device using a pen. The display is believed to be made up of OLED panels, which would explain the bright colors and low power requirement of the concept.
Other Lenovo devices teased at the event
Aside from the concept for the future ThinkPad, the event also revealed that Lenovo will release the special edition of its ThinkPad laptop in October. This device will be a way of commemorating the 25 year journey of Lenovo and its earliest computer systems.
The special edition of the ThinkPad is set to include throwback features from the past, and it will also introduce many modern-day features.
Click to read more
and watch the video
or