Car2Go replace Smart Cars in Denver in favor of Mercedes-Benz and GLA SUVs
The two seatSmart Cars in Denver provided by Car2Go are being phased out for Mercedes-Benz sedans.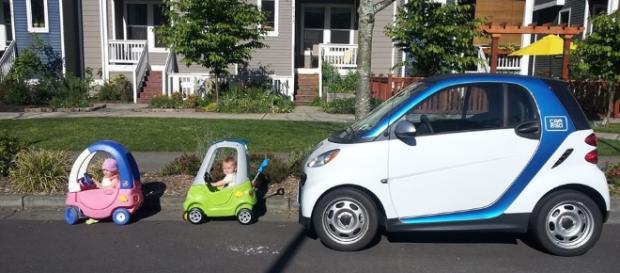 Ride sharing is not all about Uber and Lyft, for others are out there, but with a smaller presence. One such competitor is Car2Go, and its customers are getting a massive upgrade later this year.
Car2Go has a fleet of #Smart Cars in service. These are the typical two-seat vehicle we've seen online, and the cars Google used at one point to demo its autonomous software.
These tiny smart cars are nothing special, and due to their size and design, they might fail to attract sufficient customers. Furthermore, we have to bring their safety into question, although Car2Go hasn't experienced any major accidents.
A change to better vehicles
According to the latest report, Car2Go is making plans to do away with its tiny Smart car fleet, and replace them with GLA SUVs and Mercedes-Benz CLA sedans.
At the moment, there are over a hundred of the new cars available in the city of #Denver, but by the end of August, plans are in place to have 300 running on the city's streets.
We understand that Denver is the 11th city to have the Mercedes-Benz CLA sedans up and running. However, it's the first city to do away with smart cars completely.
The main reason the company decided to get new cars is for the sake of giving passengers more room for their gear or family and friends. Car2Go says its customers take regular trips to the mountains, and smart cars do not have the space to accommodate such trips.
What else do the cars have outside of the extra room?
Having extra room in a car for passengers and cargo is always a plus, but there are other benefits that folks require. Customers who might want to travel in a vehicle with a sunroof are in luck here, for the Mercedes-Benz CLA sedans have this feature on lockdown.
Additionally, the car comes with Bluetooth connectivity, rearview camera, heated seats, and blind spot assist technology. Furthermore, these vehicles won't come with Car2Go's distinctive paint job. Instead, they'll come in Black, Silver, and White.
Expect fees to rise
Seeing as these new cars cost more to own, Car2Go will have little choice in the matter to increase it's charge. The old cars cost 32 cents per minute, 15 dollars per hour, and 59 dollars per day.
But with the new Mercedes-Benz CLA sedans, customers will need to pay $0.45 per minute, $19 per hour and $79 per day.
It should be interesting to see if ride sharing customers are interested in paying more for a ride. After all, they now have the chance to ride in better cars with more space for all that matters when going on a road trip. #Mercedes Benz