'South Park: The Fractured But Whole' release date finally revealed
Ubisoft dropped the 'Farting Vigilante' trailer of the highly anticipated game 'South Park: The Fractured But Whole'.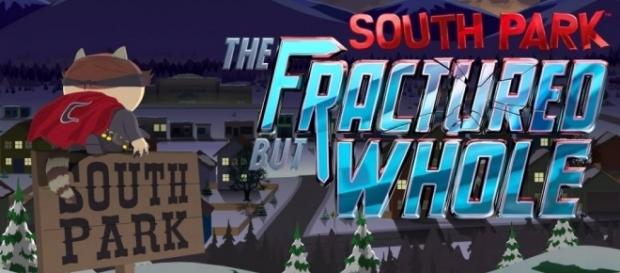 South Park: The Fractured But Whole had its fans growing weary, waiting for the release of their favorite game. This is following several delays and postponements since 2016. However, Ubisoft has confirmed today that the highly anticipated game will finally be available within the company's fiscal year 2017-2018. The vague release date that was only previously named as fiscal year 2017-2018 has now a precise schedule. Ubisoft announced that sequel will be released on October 17, 2017. The device will be available for PlayStation 4, Xbox One, and PC. The publisher also rolled out the first trailer for the game titled, "Farting Vigilante," which can be seen below.
Other game details
Aside from the release date, the game publisher revealed their release plan as well. Players will be offered four game editions namely the Standard, Gold, Steelbook Gold, and Collector's Edition. The Gold Edition will be released with the game, along with its season pass. It will also come with three extra SP postcards, and additional in-game costumes and a bonus perk to help players start the game. The Steelbook Gold Edition will only be available for US retail. It contains a Steelbook case, a set of lithograph prints courtesy of South Park Studios, in-game costumes, the game's season pass, and three additional SP postcards. On the other hand, the Collector's Edition contains all that the Standard and the Gold have with an additional large box and a statue of The Coon measuring six inches.
The special edition that was released after the announcement in 2016 is still available at Amazon. The remote controlled The Coon mobile can be purchased for $190.
Pre-order bonus
Ubisoft will also give a bonus to those who pre-order the "South Park: The Fractured But Whole." Pre-orders will receive a free copy of the 2014 "South Park: The Stick of Truth." In addition, they will also get Towelie, an exclusive in-game assistant. Towelie will give useful and humorous pieces of advice at key places throughout the game. Moreover, placing pre-orders on selected retailers will enable players to immediately download and play the 2014 "South Park: The Stick of Truth." Initially, "South Park: The Fractured But Whole" was set to be released on December 6, 2016, but the actual date was then moved to the first quarter of 2017. Finally, it was postponed to the company's fiscal year, which falls between April 1 and March 31, 2018. Fans are hoping that the most recent release date given by the company is the final date for the game to be really available.