Samsung aims to raise sales with Galaxy Gear S3; runs online promo
Samsung is running an online promo as they reach a huge number of sales with Samsung Galaxy Gear S3.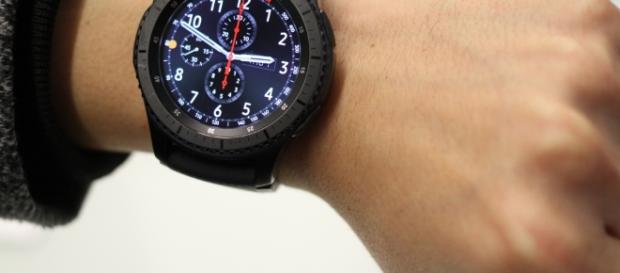 Samsung Galaxy Gear S3 is the Samsung company's latest premium wearable gadget which has been announced in Berlin IFA. The gadget will only be available to chosen markets in the fourth quarter of 2017. Fans are reportedly upset about the news; however, the company is still hoping to increase their Sales target despite selling it in chosen markets.
As per new reports, the said smartwatch claims to have better 4g LTE connection among its competitors making you forget about your smartphone and use Samsung Galaxy Gear S3 as a stand alone device. This gadget comes in classic and frontier variables and a price mark of around 400 euros. But are these enough to make it sell like hot doughnuts?
Samsung sales target raised
As per new reports, Samsung is finally increasing their gear sales target to up to 60% as they aim to sell a lot of their new gadgets.
This is reportedly a huge percentage of sales number compared to the combined number of smartwatches and fitness bands Samsung sold in the previous year.
Reports claimed that a whopping 5 million units are expected to help the company reach their goal. This reportedly shows how confident the people of Samsung are with the status of their product and their sales numbers. However, just like any other tech giants, the marketing strategy of Samsung is the key to boosting sales, which Samsung has been successful at for several years. Billboards, TV and movie ads, celebrity endorsers seems to be their trick to get their gadgets sold in a short span of time.
Samsung Galaxy Gear S3 online promo
Now if you like to get your hands to this smartwatch, Samsung is currently running and online promo of giving away beautiful jewels.
But there's a catch, and you need to attend a Tizen Developer Conference at Hilton San Francisco Union Square from May 16 to May 17, 2017.
So if you are a guy who does have a lot of time and fond of attending conferences, then it's very easy for you to join. Just register at Tizen Developer Conference's website. And if you get an invite, or if you are one of the selected few you will just not get a gear s3, you will also have raffle tickets for a chance of winning a Galaxy S8, Galaxy DeX, and Samsung Serif TV as well. Perhaps, a lot of fans will be joining the promo as this is a great chance to get the product for free.
As of this writing, Samsung is yet to respond to the sales target reports that are making rounds recently.
Thus, readers are advised to take this with a grain of salt.
Click to read more
and watch the video
or