New York considering the 'Textalyzer' device to lower distracted driving
Textalyzer device: What does it mean for New Yorkers? and does it infringe on privacy ?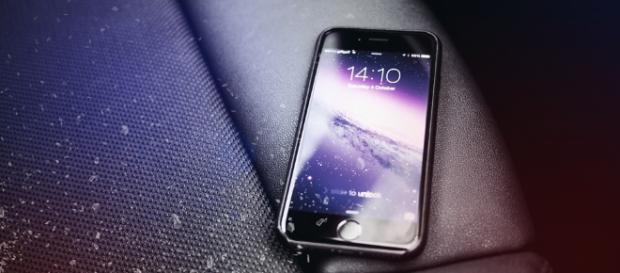 Current legislation in Albany will allow New York authorities to check people's phones for signs of distraction after an accident, and the driver could be penalized. The Bill could also legalize "textalyzer" devices in order to determine activity on driver's phone, but it is seeing bipartisan support from New York lawmakers.
What does Textalyzer entail?
If the law is passed, New York could be the first state to implement Textalyzer for catching distracted drivers.
It is currently going through the Senate and Assembly committees.
Moreover, if it is passed, the field test will allow officers to make a time-stamped report on which apps you had open, and if the driver was using devices "hands-free" or "hands on" around the time of the accident.
It is important to note that the test would not allow access to your personal content on the phone.
There is also a personal side to the proposed law. The legislation will be referred to as Evan's law, which is named after Evan Lieberman, a 19-year-old who was killed in a car crash in 2011. He had died after an accident due to Distracted Driving.
Aiming for safer roads
His father and the tech company Cellebrite have teamed up to present the textalyzer system to New York lawmakers. They demonstrated textalyzer in front of the lawmakers, and Cellebrite is aiming to have the technology done in nine months.
Additionally, the complete product will protect the driver's privacy by only obtaining data by only getting evidence of activity on their phones. The issue of privacy has become a source of controversy with this bill.
Some people have noted that finding the exact moment of the accident, or even if there is more than one person in the car would make it difficult for law enforcement to know who was using the phone.
What could happen if you are caught?
If a driver refuses to give up the phone for "textualizing," they could face many consequences under the bill. This could include termination of the owner's driver's license. The proposed law will include anyone driving a motor vehicle involved in a car accident or collision that resulted in damage to personal or real property, people who were hurt, or even death, as well as possession of a mobile phone, will be required to hand over the device to authorities for field testing.
The Bill states while the refusal itself will be admissible in a trial, hearing or proceeding, this will be based on violating related distracted driving laws. This will also make drivers more susceptible to higher fees and punishment.
However, there is similar technology being used by the FBI, according to the Tennessee Law Blog. Textalyzer is also aiming to bring down the number of US road fatalities. Therefore, only time will tell how effective the Bill will be for distracted driving.
Click to read more
and watch the video
or