New Samsung flagship phone launched
Samsung galaxy S8 pros and cons: Will this be another failure like the Note 7?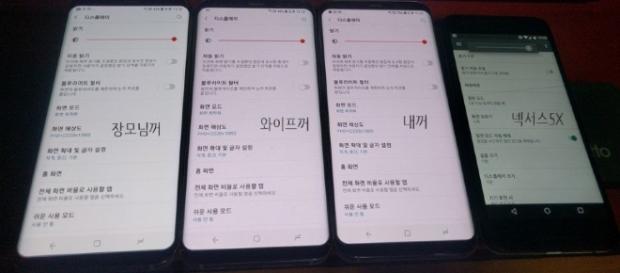 Some people who had pre-ordered the Samsung galaxy S8 and S8+ have noticed that the infinity display has a red tint which is especially visible on a white screen like the settings menu. Samsung has, however, promised that they will be launching an update which will fix the issue. Samsung has also said that the red tint has no relation to the hardware and will be easily fixed with the update which will be available in the settings menu. Samsung has reported that orders for the Galaxy S8 and S8+ are already thirty percent higher than those of the s7.
Samsung moving ahead after previous disaster
This comes after the disaster of the fire-prone Samsung #Galaxy Note 7, and people are watching the release of the S8 very carefully.
The #Samsung Galaxy Note 7 cost Samsung billions of dollars in terms of losses and they are being very carefull not to make any mistakes with the S8, especially since it is the first high-end phone to be released after the Note 7.
The S8 might have its issues but it may have changed the design of smartphones forever. It's infinity display is beautifully crafted and one can hardly feel where the screen joins with the rest of the body. It is also redefining what people refer to as a large phone. The 5.8 inch curved display is crafted into a body that is as small as that of the iPhone 7.
Cons
It, however, has its cons. One of them is the awkwardly placed fingerprint sensor which is hard to reach without smudging the camera lens. Samsung probably did this because they hope that people will use the iris sensor instead of the fingerprint sensor.
The volume buttons are also too high up.This was probably to accomodate the bixby button. The phone is also too tall. Reaching across the width of the phone is very easy, making texting on the keyboard a joy, but reaching the top corners of the phone is quite hard. The mono speaker is also not very loud and a dual speaker would probably have been better.
TouchWiz is also as bloated as ever but not as much as the previous versions. You still will not be able to delete pre-installed applications such as Microsoft Office which Microsoft paid for to be on the phone. This means users will have tdeal with applications that they might never use and that will only consume space. The Samsung Galaxy S8 will be available in five colors: midnight black, arctic silver, maple gold, coral blue and orchid gray. #Pros And Cons