Apple iPhone 7 clone: Chinese brand UMIDIGI G sells for just $80
Legitimate Chinese brand UMIDIGI produces the cheapest iPhone 7 clone in the market which is almost identical to the original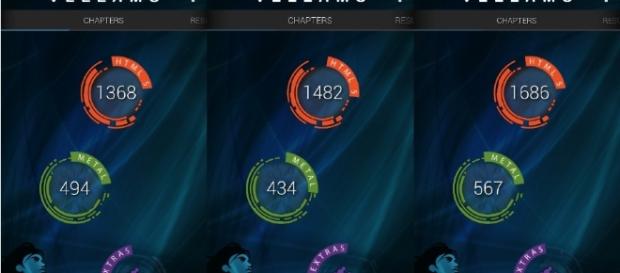 Over the past decade we have all seen clones of popular smartphones, especially clones of flagship devices such as the iPhone and the Samsung Galaxy, flooding the market. These are mainly manufactured in China.
Many of these are low quality fakes, but some are produced by Legitimate companies like UMIDIGI. Chinese manufacturers can produce anything from fake collectible coins to fake sophisticated technology products.
Difference between fakes and legit clones
The manufacturers of low quality fakes most often produce a smartphone whose appearance and model name is identical to the original in most cases their goal is to defraud buyers.
On the other hand, legitimate clones are smartphones produced by legitimate brands that look almost identical to a popular flagship device and have a very similar operating system and applications. However, they are manufactured under their own brand name.
There is a wide range in quality and price which is roughly between $80-$150. The UMIDIGI G is currently the cheapest clone iPhone 7 in the market.
The UMIDIGI G clone iPhone 7
The UMIDIGI G clone appears to be almost identical to an iPhone 7 in both the front and the back. On the front, it has a chin and forehead bezels that look identical to the ones on an iPhone 7. Furthermore, its home button is also extremely similar itoo. Its fingerprint scanner even has the same name as the one on iPhone 7, Touch ID. On the back, generally the whole design is almost identical.
It will be available in two colors, black and gold. The same colors like an iPhone 7.
Regarding specifications, it has a 5″ HD display covered by Corning Gorilla Glass 4. It has a quad-core MTK6737 processor clocked at 1.3GHz. It has 2GB RAM and 16GB storage capacity. Its battery is a 2,300 mAh. Its front-facing camera has a resolution of 2 Mega-Pixels whereas its back-facing camera has a resolution of 8 Mega-Pixels.
Buying a clone smartphone is always risky
Buying a clone iPhone or any other clone smartphone is always risky. You may end up with a relatively good quality and relatively durable device or with a device full of problems. It must be noted that generally speaking, no matter if a clone is a legitimate one or not, it can never have the same high quality as the original.
Generally, iPhone clone manufacturers have to find ways to lower their costs in order to sell their products at such a low price. They usually use inferior quality materials, have inadequate quality control systems in place and also have very low quality often non-existent after sales service and support.
However, in this case the risk is very small because the manufacturer is an established legitimate company and the cost is very low. Thus, if you are looking for a smartphone that looks just like an iPhone 7 but your available budget is only $80 then UMIDIGI G is probably what you are looking for. It is expected to be released in the market on May 20.
Click to read more
and watch the video
or