Google improves YouTube algorithms to prevent ads in hate videos
Rate this title
Google unit uses new Artificial Intelligence system to flag offensive videos published on YouTube.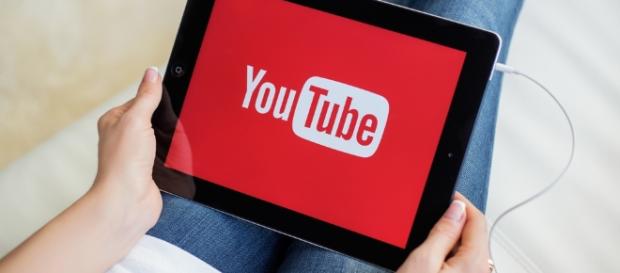 Google wants to regain the confidence of its advertisers. Bloomberg reports that the web giant has unveiled on Monday, April 3, the implementation of new measures to combat the presence of advertisements in hate videos published on YouTube -- a decision that follows the boycott of several major advertisers.
"It has always been a small problem," with "very very very small numbers" of ads appearing on videos that are not "brand- safe," said Philipp Schindler, Google's chief business officer to Bloomberg. This decision follows an investigation by the Times in which it was learned that brand advertisements such as McDonald's, L'Oreal or HSBC preceded homophobic, xenophobic or racist content.
In other words, these companies found themselves indirectly financing the authors of these offensive publications. As a result, they decided to boycott YouTube, thus putting its owner, Google, in a delicate situation. Without the revenue generated by the advertising products, the Mountain View firm is exposed to an estimated loss of $755 million for the full year 2017. In order to step up the capital, a firm decision was necessary.
Deployed Artificial Intelligence
Google unit has therefore improved its video analysis tools to detect dangerous and derogatory content. Among them, Google is developing a new generation of artificial intelligence capable of automatically detecting such content, thus isolating those that are hateful or xenophobic. "This technology comes from our latest machine learning methods," said Schindler.
The teams responsible for monitoring YouTube algorithms have also been strengthened.
The company also confirmed that better user interfaces have been generated to assist advertisers to get rid of the irksome videos. In addition to these internal measures, Google will be able to rely on the contribution of third-party companies specializing in brand security such as Integral Ad Science, DoubleVerify, and ComScore. Advertisers will have more effective control over their ads, and can designate the type of videos they do not want to associate with.
According to Philipp Schindler, these new machine-learning tools helped the company to identify 5 times more "delicate" videos over the past two weeks. He said that very large advertisers such as the pharmaceutical giant Johnson & Johnson and AT&T were also planning to post ads on YouTube.
Click to read more
and watch the video
or