Samsung Galaxy S8: assumptions, theories, release date revealed by tech analysts
Rate this title
The gadget-savvy people just have to wait on Samsung's Unpacked event to see if the company is going to announce the arrival of the Galaxy S8.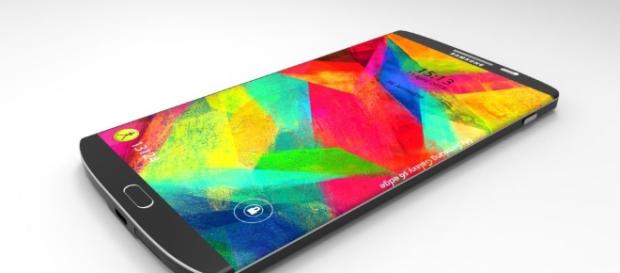 It looks like in less than a month, Samsung will finally unveil the much-awaited Galaxy S8. The tech-giant has now sent invites to the media for its upcoming Unpacked event that will take place on March 29. It has been known that the forthcoming affair is where the company usually announces its new Galaxy smartphones. In fact, the mobile phone is being surrounded with a lot of leaks and predictions from tech-savvy people and analysts.
A curved or flat screen?
The known gadget leaker Evan Blass has revealed a press photo of what seems to be the Galaxy S8 that gave a glimpse of the phone's aesthetic. From the looks of it, it is carrying rounder corners that substitute the usual sharp edges.
There has been news that the smartphone will have two versions, and that both versions will have curved screens. However, there are also some saying that there will be a flat screen model as well. But, this claim has been slammed by the sources of the Korean Herald, saying that there will not be a flat screen version.
Screen size
Aside from the screen, it is also a debate if the Galaxy S8 will have a mammoth 6.2-inch screen or a little smaller 5.5-inch. There are also assumptions that it will have a small version that carries a 5.1-inch screen.
As Samsung has yet to confirm the specs and features of its much-awaited smartphone, assumptions are now swirling regarding how big it will be. From the industry's sources, specifically GSM Arena, the phone will bear a 5.7-inch screen for its smallest and a huge 6.2-inch screen for the so-called Galaxy S8 Plus.
Assumed release date
Meanwhile, there is an ongoing report saying that Samsung is about to start the pre-order of the Galaxy S8 on April 10. It also claimed that the phone is set to be released on April 21. It was later updated to be a little delayed and will be out on April 28 instead. But, KGI Securities' Ming-Chi Kuo insisted that the much-awaited smartphone will stick to its supposedly original release date of April 21. Ultimately, we will know soon enough.
Click to read more
and watch the video
or