'Dark Souls 3: The Ringed City' DLC official launch trailer released
Rate this title
The upcoming 'The Ringed City' DLC will be marking the end of the entire 'Dark Souls' saga.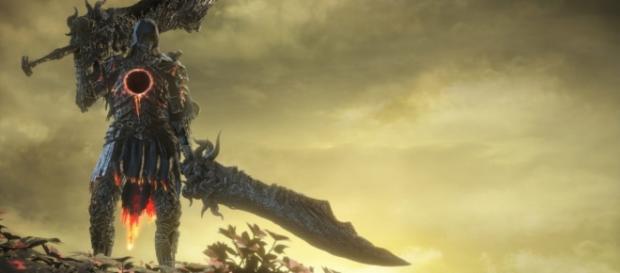 There are now just a few more days until the release of the second and final downloadable content (DLC) expansion for the critically acclaimed action role-playing game, "Dark Souls 3." To further elevate the hype for the game's final chapter, Bandai Namco Entertainment has now dropped the official launch trailer for the game along with several new screenshots to introduce players to the fabled "Ringed City."
'The Ringed City' DLC details
The upcoming new DLC will reportedly contain a myriad of brand new content that will challenge even the most veteran "dark souls" player. The expansion will include brand new areas to explore as well as new enemy types, challenging bosses, new armor, new weapons, and brand new spells to cast.
The entire story will revolve around the Slave Knight Gael and his quest to find the Dark Soul of Humanity. Players will be chasing after him to the literal end of the world, where they will encounter the decrepit and mysterious Ringed City. Within the new area, players will be able to encounter different new characters as well as difficult new challenges.
The end of the 'Dark Souls' saga
Players will undoubtedly have mixed emotions when "The Ringed City" DLC is released as it will actually mark the end of the "Dark Souls" saga. Bandai Namco, unfortunately, no longer has any intention of continuing the franchise after the DLC is released, but the company has assured fans that the DLC will be a fitting end to the entire story.
"The Ringed City" DLC is scheduled to be released next week, on March 28, for the PlayStation 4, Xbox One, and Windows PC.
The DLC will be free to those who already have the game's Season Pass. Other players will have to fork out $14.99 to download and play the DLC.
Bandai Namco is also planning to release a special edition "Dark Souls 3: The Fire Fades" game pack. The package will include the base game and the two DLC expansions, namely "Ashes of Ariandel" and "The Ringed City." The game's developer, FromSoftware, has recommended that players first clear the Lothric Castle area before attempting to play the upcoming DLC.
Click to read more
and watch the video
or