As Adobe readies for this year's Adobe Summit the company reveals new partnerships in AI, VR, and IoT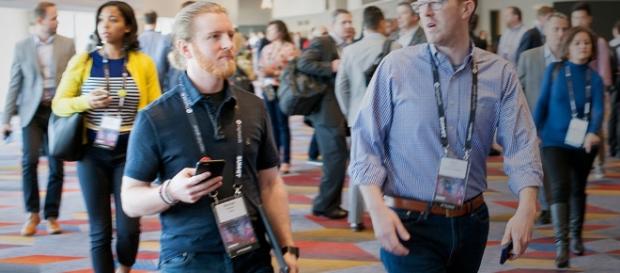 Photoshop maker Adobe and technology company Microsoft first inked their cloud partnership last year in a mutually beneficial agreement to work on each other's cloud-based software products. The implementation sees Adobe using Microsoft Azure with their media and marketing software, while Microsoft makes Adobe Marketing Cloud a preferred service for enterprise customers. After some time, Adobe and Microsoft come up with a plan to combine Adobe Sensei's Artificial Intelligence with data from Microsoft.
Microsoft's integration with Adobe
Adobe Sensei AI technology allows for intuitive recommendations about layout and content, a personalization that is crucial for branding.
The site mines for the brand's digital asset system in Adobe Experience Cloud—a recent innovation comprising of the Adobe Marketing Cloud and the Adobe Analytics Cloud. This way, the software recommends the most effective layout and brand assets for the project. Microsoft users who use the two cloud tools can then tap into the data funnel to find more relevant data between all systems.
Industry standard semantic model
Adobe released a joint offering, the result of its ongoing partnership with Microsoft, on Tuesday. The semantic data model is used to make sense of the data and drive real-time customer engagement. Scott Guthrie, executive vice president at Microsoft said that they believed the combined power of their technologies will allow enterprise businesses to harness data in new ways, unlocking "critical business insights and actionable intelligence." This new approach is being worked on and both companies plan to update on the progress at Microsoft Build happening later in May.
Adobe's focus across the globe
Adobe CEO, Shantanu Narayen, told Bloomberg Technology today that Adobe continued to think Artificial Intelligence, in particular, is a new field of study in computer science, which is why it is important for them to focus on that across the globe. The AI framework being used at Adobe is "an open framework," granting the company the ability to work with multiple AI providers to deliver the best value to their customers. "This capacity," he said, "is something that Adobe would continue to focus on."
Shantanu explained, "We're doing the same for every one of our engineers within the company, to make sure that they're equipped to deal with these new forms of computer technology that are emerging. But in terms of where they are, great talent exists anywhere, and we'll just go where the talent is."
Click to read more
and watch the video
or