Consumers no longer have to hunt for special vending machines to purchase the Snapchat product.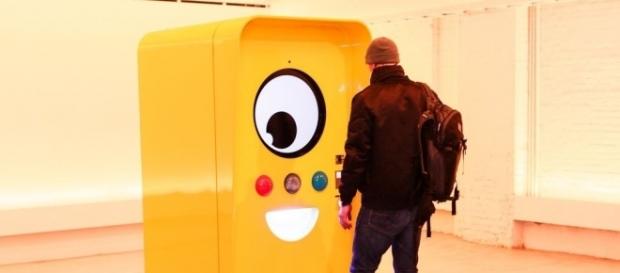 Spectacles were the trendy new tech item for a while. The Snapchat product was cool because it allowed a different perspective for the popular app while wearing a trendy pair of shades. It was also cool because people had to stand in long lines in limited venues to buy the product from strange and creepy vending machines. That will no longer be the case, though, as they are now available Online.
New marketplace
Snapchat announced that the Spectacles could be purchased on a website dedicated to the product on Monday. The move to put the product online makes them widely available to people who couldn't purchase them before if they didn't have access to the right locations.
They can be purchased in black, teal, or coral, each retailing at the standard $129.99 price. The website claims that they will take two to four weeks to deliver, with a charging case and cable included in the purchase.
The Spectacles originally went on sale in November in Venice Beach. They were so exclusive that they wold retail for nearly $1000 when people tried to sell them online. Despite the rush for the product, Snapchat actually claimed that they were not making a profit off their first ever pair of glasses.
Going public
The move to put Spectacles online could be seen as preparation for the next step in the Snapchat business trajectory. Snap (the company's name in business dealings) is expected to go public as early as next week. They recently had their IPO filing, signalling their intentions going forward.
Putting the Spectacles online may make them a more viable product in the open market. The glasses allow consumers to take "snaps" of things going on in front of their eyes, much in the same way the Snapchat app does. The lenses have a wireless video camera integrated for easy use. The recorded video is they saved to a user's Snapchat account, where they can choose to send it to some friends or save it to their Snapchat Story. With more people having access to the product, the company can instill more confidence in their move to go public in March.
Click to read more
and watch the video
or