Next iPhone may be one you'll never plug in to charge ever again
Apple teams up with industry group working on the development of 'wireless' inductive charging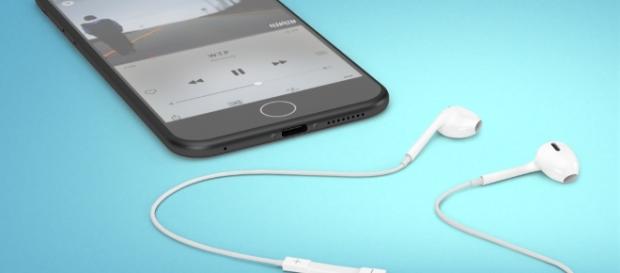 This 2017 is the tenth year anniversary of the Apple iPhone, that marvelous piece of communication and computing hardware that may well have changed the landscape of modern lifestyle. Steve Jobs were he alive today must surely be pleased with how much that fusion of cellphone and iPod plus computing capability that he cooked up has simply become "bigger" and better with the passing of years (though he'd also likely be concerned at the slowdown of innovation since his death).
Well, in the iPhone's first decade a new big step may be in the works for what's tentatively the iPhone "8" this year, and it's reportedly a doozy of an upgrade: the possibility of charging the phone's battery without having to connect it to anything physically.
Next stop: 'wireless' charging
The latest iPhone 7/Plus has made significant strides towards more "wireless-ness" by developing the air-pod wireless earphones, thus eliminating the classic audio jack connection. But even then the gadget is charged by connecting a charging cable to some power source like a wall socket. In light of the charging mishaps that occurred with Korean rival Samsung and their ill-fated Galaxy Note 7 "phone-tablet", it seems Apple is trying to pre-empt such concerns possibly happening to future iPhones by pushing the development of charging energy "wirelessly" to the battery, meaning if successful, a user need never have to plug in their iPhone again.
In line with this, Apple has joined forces with the Wireless Power Consortium, an industry group with over 200 member organizations devoted to developing and promoting a single wireless charging standard for electronic devices.
If the company's push to finally remove as many cords and cables in the list of accessories for their iPhones and iPads or whatnot wasn't indication enough already, then this new partnership seals the new direction of their gadget design. After all, the newest MacBook only has but one USB port, and the Apple Watch has an inductive charging dock that can wirelessly charge the thing without wires connecting to ports.
Greater possibilities
In its official statement on Monday, February 13, Apple said that they are joining with the Wireless Power Consortium was a means to contribute their own ideas towards new standards of wireless charging. In their own product line, this could mean a separately sold wireless charging station where Apple users can simply place their iPhone on top of whenever their juice runs low, a simplification of the traditional wired charging process that is becoming increasingly cumbersome. The next iPhone will really be a great leap with such a feature, added to its other rumored improvements like a glass body and edge-to-edge display. We might find out more, later this year.
Click to read more
and watch the video
or