Nintendo confirms and denies recent rumors.
Nintendo has revealed all the information we need regarding the 'Nintendo Switch'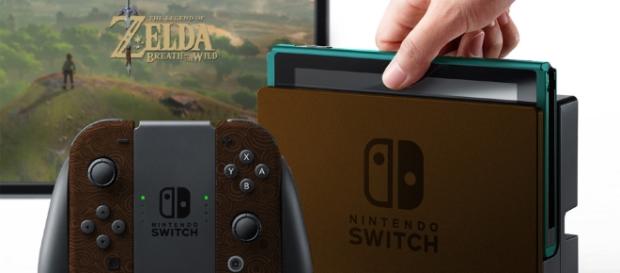 It seems that only some of the rumors we had swirling this week were true. Nintendo thankfully, broke down what was true and what was not during their press conference last night.
Did Nintendo give us the news we were expecting?
First we'll take a look at the release date. While I reported earlier this week we could see the "Nintendo Switch" launch March 17, 2017, it appears that Nintendo had other things in mind. The new system will launch March 3, 2017 worldwide. Normally launch dates are spread out regionally. This may not be an alarm for concern, but one has to ask; will Nintendo short supply some areas? In addition to this, will we see a ridiculous supply and demand shortage similar to what they did with the "Nintendo Wii?
I also reported this week that the "Nintendo Switch" was going to have a price point of $249.99.
Even though the original source was accredited, this too appears to be false. However, with a price point of $299.99 it would suggest Nintendo is at least coming in competitively with Sony and Microsoft in regards to their PlayStation 4 and Xbox One consoles. Many could speculate that this is an attempt to alleviate consumer anxiety when it comes to having too many variations on pricing.
Was there any truth in the leaks this past week?
Even though we had some confirmation of "you can't believe everything you read on the internet" we were also treated to some other information many of us hoped was true. "The Legend of Zelda: Breath of the Wild" is in fact going to be a launch title. But there's a catch.
Similar to the way Nintendo treated "The Legend of Zelda: Twilight Princess," the game will be released on both the new "Nintendo Switch" as well as the "Nintendo Wii U." This alone has sparked many to debate the reason to pick up the "Nintendo Switch" as the latest entry to the "Zelda" franchise was their biggest push to do so.
Unfortunately, the news about other launch titles is not that great. Joining the new "Zelda" title will only be three other titles. "1-2-Switch," "Skylanders Imaginators," and "Just Dance 2017" are the only confirmed titles to release on launch day. We may have some other surprises from other third-party developers, but those are going to have to be revealed very soon if Nintendo expects an amazing launch for the system.