Microsoft oversighted Windows 10 Home users in its fresh windows 10's 15002 update
Microsoft announced the much awaited update of its most criticized operating system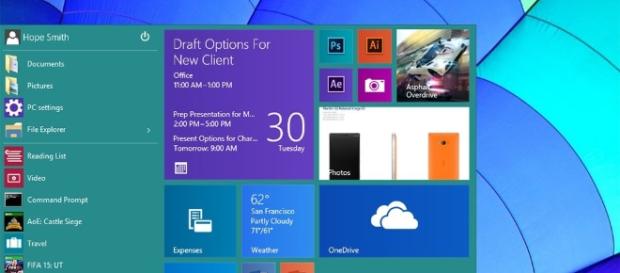 Microsoft marked the beginning of 2017 with a fresh update to its windows 10 operating system. On January 10, it released the 15002's update to address the loopholes being reported and criticized by users since the time Windows 10 was released.
This fresh update brings a lot of new features. However, it neglected needs of the largest group of its users.
Let's have a look on new features brought by Microsoft Windows 10 update.
New web-based privacy dashboard is incorporated which presents user data in a single view and allows clearing browsing data and history. The new windows interface allows users to launch the standard browser or InPrivate window right from the task bar.
Users can now also preview tabs and set aside tabs in the browser. The icons for these two functions are present on the upper left corner that allows users to have a carousel preview of what the tabs are displaying.
With the auto-blocking feature, Flash will not run flash unless you will tell it to run.
Now you can give a clean and tidy look to your start menu and notification drawer with the ability to organize tiles into folders.
The new update brings better placement support and ability to smoothly scale and resize desktop apps.
Cortana is now more intelligent. It guides you about what to do next with its auto-suggest feature and schedule reminders feature. Now you don't need to press windows=shift+ c to open Cortana. Simply press windows + c and you are ready to go.
Microsoft incorporated Refresh windows options within Windows Defender, to allow users to get a fresh start in case of slow running PC. Additionally windows defender can run quick, full or advanced scan and create report on your PC health.
Braille support has also been added, though it is not that much advanced.
Changes to narrator have also been made. To deter it from accidental triggering, its short-cut key has been changed from win+enter to Ctrl+win+enter.
What is missing?
What is missing is related to the biggest feature added.
That is the ability to delay updates installation for up to 35 days. This was a much-awaited update.
But….
This is only for professional, educational and enterprise versions. Windows home users will not get this feature even though they make up the largest group of windows 10 users. Not fair!