U.S. Open and 4 other major sporting events coming up in August 2018
Any sports fans wanting to see quality action has some major events to choose from in August.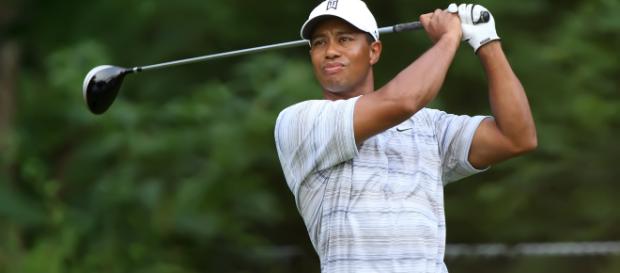 August is an interesting time of the year when it comes to Sports fans. The NBA has been over with for a couple of months and the NFL is playing mostly meaningless exhibition games. Baseball is heating up but September is when the big race for playoff spots gets exciting. However, for fans of all sports, there is still a large number of great events coming up in August to make anyone happy. Here is a look at the biggest sporting events coming up in August 2018.
2018 PGA Championship
For fans of golf, one of the biggest events every year is the PGA Championship.
This year, it takes place at the Bellerive Golf Course from Aug 9-12, 2018. As one of the four major championships, there is $10.5 million on the line this year and the winner is guaranteed an invite to the other three majors for the next five years. As the final of the four golfing majors of 2018, this is the one last chance to see your favorite golfer in action
NFL Preseason
While there is nothing on the line for the winners and losers of NFL preseason games, that doesn't mean there is nothing on the line for the teams in general.
This is where young players prove they deserve to be starters and older players prove they deserve to still play. This is a chance to see future stars like Baker Mayfield of the Cleveland Browns in action. Fans of the NFL knows that August also means there is only a short time left before the league is back full-time.
2018 U.S. Open
The 2018 US Open starts at the tail end of August, lasting from August 27 until September 10. This year is a historic event, as it is the last Grand Slam tournament that will have 32 seeds, with it dropping back to 16 in 2019, meaning there is a chance for a Cinderella story this year.
Last year, Rafael Nadal won the men's bracket and Sloane Stephens won for the women. This year, six-time US Open champion Serena Williams makes her return to the event.
2018 Women's Softball World Championship
Softball has been missing from the Summer Olympics since its final iteration in 2008, so fans of the sport have to wait for events like the Women's Softball World Championship. This year's event takes place from Aug. 2-12 in Japan. The good news is that it is back in 2020 (along with baseball) and the winner of this event is automatically qualified for those Olympic Games. 16 countries take place in this event.
2018 NHRA Chevrolet Performance U.S. Nationals
Fans of auto racing also have a big event coming up in August 2018. The NHRA U.S. Nationals take place from Aug. 29 through Sept. 3 on Lucas Oil Raceway in Indianapolis. This drag race will offer the winners the final top-10 spots in the Mello Yello Countdown to the Championship playoffs.
This news article has been verified through:
https://thebiglead.com/2018/07/24/tiger-woods-opens-at-20-1-odds-to-win-the-pga-championship/
https://www.seattletimes.com/sports/what-to-watch-as-nfl-teams-report-to-training-camps/