St. Petersburg/ Iran defeats Morrocco 1-0 in World Cup 2018 match
2018 World Cup action continued in St. Petersburg Stadium with Group B underdog Iran securing a crucial three points.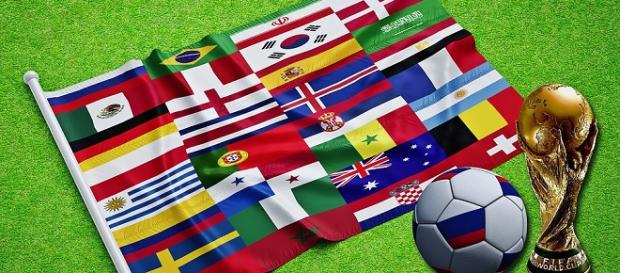 The 2018 World Cup is in full swing with three games slated for Friday (June 15), including the start of action in Group B and the completion of the first set of matches in Group A. In the early game, Uruguay defeated Egypt 1-0 on a Jose Giminéz goal in the 90th-minute. The BBC reported that Mohamed Salah was injured and did not play for the African Coalition Egyptians.
Russia sits atop Group A after their 5-0 dismantling of Saudi Arabia in the opening game based on goal differential. The host country is tied with Uruguay at three points apiece after the opening round of matches.
Morrocco and Iran were ready to battle it out, as they needed the three points for any chance to advance beyond the group stage. Morrocco was crushed on Aziz Bouhaddouz's own goal in the 95th-minute, resulting in a stunning 1-0 loss to Iran.
Morrocco and Iran are the longshots
Morrocco has 500-1 odds to win the World Cup, while Iran's odds stand at 1000-1. Their group features clear-favorites Portugal, the 2016 European Champion, and Spain, the 2010 World Cup winner. Morrocco and Iran spent the first 45 minutes of their game locked 0-0, with Morrocco pressing the attack.
The action was furious in the 19th-minute in front of the Iranian net, with three shots, yet no goal was scored. Iran almost netted an improbable goal on a brilliant counter, but Sardar Azmoun's shot was magnificently saved by Morrocan goalie Mohamedi Munir in the 44th-minute. Morrocco's best chance was in the 4th-minute, but Hakim Ziyech whiffed on the crossing pass. As reported by the New York Times, Morrocco dominated the first-half possession 69 percent to 31 percent, while each team placed nine shots on goal.
The second half sees Morrocco continue the attack
Morrocco, a squad featuring only 17 players born in Morrocco, secured qualification by defeating Ivory Coast and lack a true star player. Hakim Ziyech, the AJAX midfielder, is their best player and was born in Holland. Iran qualified in impressive fashion, scoring ten goals, while giving up just two, in the final stage of Asian qualifying. They were able to generate little second-half offense, as Iran's first shot on goal of the second half came, which came from 45 yards out in the 53rd-minute, sailed far wide.
It didn't count as an official shot, despite Hosseini's intention to net the game's first score.
The play continued to be sloppy with missed passes and turnovers into the 71st-minute, with Morrocco continuing to dominate possession. Iranian keeper Bieranvand's brilliant diving save on a strong boot by Ziyech in the 80th-minute kept the game knotted at 0-0. Five minutes into added time, Aziz Bouhaddouz, in an apparent attempt to clear a crossing pass, headed the ball directly into the Morrocan net, resulting in an own goal and dealing his team a devastating loss.
Group B action continues on Wednesday, June 20, at 8 AM ET.
This news article has been verified through:
https://www.nytimes.com/2018/06/15/sports/world-cup/morocco-iran-live-score.html
https://www.bbc.com/sport/football/44408321
Click to read more
You will watch a video to read the news
or