Moscow/ Russia wins first game of 2018 World Cup against Saudi Arabia 5-0
Host Russia faced Saudi Arabia in Group A, winning handily by a score of 5-0.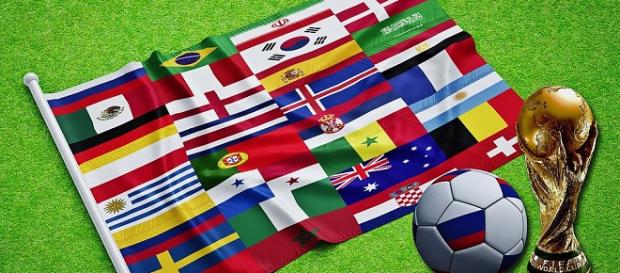 The 2018 World Cup tournament opened today at Luzhniki Stadium with host Russia taking on Saudi Arabia in Moscow. Saudi Arabia, led by Mohamed Al-Sahlawi, who scored 16 goals in qualifying, help make up Group A -- statistically the worst group in the modern-day World Cup era. They are making their first appearance in the tournament since 2006. Russia, led by twins Aleksei and Anton Miranchuk and longtime goal keeper Igor Akinfeev, are expected to advance to the knockout stage for the first time since the dissolution of the Soviet Union. Russia led 2-0 at half-time, and finished the game with a score of 5-0 in their favor.
Russia opened the scoring early
Yuri Gazinsky opened the 2018 World Cup scoring in the 12th minute, netting his first international goal on a header after a corner kick ended up on the foot of midfielder Roman Zobnin, whose perfectly placed pass gave host Russia an early 1-0 lead. Saudi goal keeper Abdullah Al-Mayouf made a jumping save in the 14th minute to prevent a score, while Saudi Arabia had a good chance in the 20th minute, but Al-Sahlawi's header missed wide to the right.
Russia forced to use early substitution
22 minutes in, midfielder Alan Dzagoev pulled up with an apparent hamstring injury, forcing the host country to use an early substitution, inserting Denis Cheryshev.
The action was furious in the 34th minute, as Saudi Arabia had a good chance but the shot was blocked. Russia would take a 2-0 lead on substitute Cheryshev's left-footed goal in the 43rd minute, his first international goal after brilliant footwork in the box. His goal was the first by a substitute in a World Cup opener. The first half would end with Russia having five shots on goal to Saudi Arabia's four and Russia leading 2-0 despite Saudi Arabia being in possession of the ball 64 percent of the time.
Saudi Arabia uninspiring in the second half
No side has come back from being down 2-0 in a World Cup opener and this year would be no different. Russia would have a decent chance in the 51st minute after a Saudi turnover 23 yards out but the kick sailed safely over the net for a Saudi goal keeper kick. Russia and Saudi Arabia would both make substitutions in the 64th minute, with the Saudis inserting another forward for the final third in an attempt to close the gap.
Russia would have a good chance in the 68th minute with a save by Al-Mayouf and the deflection safely kicked away by a Saudi defender.
Russia would take a 3-0 lead in the 72nd minute on a goal by substitute Artem Dzyuba, who scored on a header just to the right of the left post, making it impossible for the Saudis to mount a comeback.
Group A action will continue tomorrow (June 15) with Egypt taking on group favorite Uruguay at 8 AM EST.
This news article has been verified through:
https://www.nytimes.com/2018/06/14/sports/world-cup/russia-saudi-arabia-live.html
https://fivethirtyeight.com/features/russias-group-is-the-easiest-in-modern-world-cup-history/
Click to read more
You will watch a video to read the news
or