Cleveland Browns make key offseason pickups
After plenty of tumultuous seasons the Browns are looking to turn it around with acquiring a QB and a stellar wide-receiver.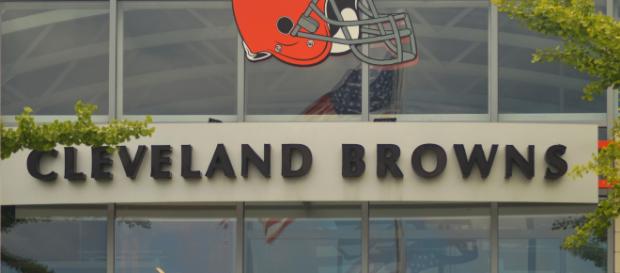 The Cleveland Browns have had their share of bad luck for many years, going winless or barely winning any games for different seasons. Even more so, they have not made the right decisions as they have missed chances of getting outstanding players with their draft picks. It is well documented how many times the organization has missed on its chances to rebuild from the ground up. They missed out on acquiring QB's such as Carson Wentz and even Deshaun Watson. An article via ESPN.com written by Pat McManamon documents that Tyrod Taylor, the QB they just acquired will be "the 29th starting Quarterback for the Browns since 1999."
The Browns fans deserve something better from the organization. Over the weekend, the team picked up some good players to bolster their roster.
A new direction
The team is looking to rebuild, but quicken the process as they have acquired both QB Tyrod Taylor and stellar wide-receiver Jarvis Landry. Landry is an outstanding player, but there are some questions about Taylor.
Taylor did not quite have the season last year that some expected. However, the Buffalo Bills didn't really supply Taylor with the weapons needed, and it seemed that they were setting him up for failure from the start.
Taylor could struggle with the Browns who are still not a complete team yet.
The organization only had to give up "a third-round pick, No. 65 overall, for Taylor, according to ESPN sources." A new change of scenery could be the best for his career.
He has some weapons with reinstated receiver Josh Gordon as well as Sammie Coates. There is no question that the newest Browns player on the roster, Landry, will improve the team's offense. Former Browns QB DeShone Kizer struggled last season as the team went winless down the stretch.
Regardless, the Browns still have "the Nos.
1,4,33,35 and 64 picks in this year's draft." It has to be seen whether they get running back Saquon Barkley who utterly impressed at the combine or draft a QB like Sam Darnold, Josh Rosen, or Baker Mayfield.
A lot of the QB's have question marks in this year's draft, but the risk can prove to pay dividends. The team knows the kind of player they are getting with slot-receiver Jarvis Landry who had another stellar season in Miami.
Dysfunction in Miami and Buffalo
Both the Miami Dolphins and Buffalo Bills have been trending downhill for the most part, but more so with the Miami Dolphins.
They managed to get rid of both Jay Ajayi and now Jarvis Landry, who are both outstanding players in about a year. It was not a good move to get rid of both players because they were terrific players at their position and they did not get enough back in return.
The Bills, on the other hand, ended a playoff drought by making the postseason just last season but ended up losing in the first game. They acquired offensive weapon Kelvin Benjamin, but he was very ineffective for the squad. Now with getting rid of Tyrod Taylor, they are left with one QB on their roster with Nathan Peterman, who has not proved to be a great starting-QB yet.
The Dolphins still need depth at the receiver and QB positions.
The Browns can still get good players with their draft picks. The organization is not out of the woods yet but have made some big moves to improve their team; nowhere to go but up after only winning one game in the last two seasons.