Miami, Clemson switch spots in Top 4
No major shake-ups in this week's College Football Playoff rankings before final week.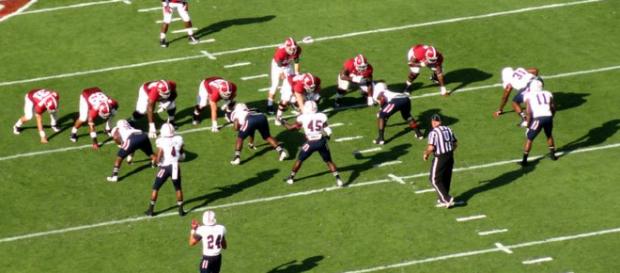 The new college football Playoff rankings came out on Tuesday with a switch at the Top 4. Here's how the Top 4 panned out.
Alabama Crimson Tide (11-0) - They rolled past Mercer University 56-0. Alabama's offense accumulated 530 total yards of offense. Tide quarterback Jalen Hurts went for 7-7 for 180 passing yards. He threw three touchdown passes with no interceptions. They will finish the regular season on the road for the monumental Iron Bowl game against in-state rival Auburn.
Miami Hurricanes (11-0) - Miami defeated the Virginia Cavaliers 44-28 despite a slow start. The Hurricanes came back from a 28-14 deficit in the third quarter. Jaquan Johnson tied the game at 28-28 with a 30-yard interception. The Hurricanes blew away with the lead and eventually the win after kicker Michael Badgley made a 44-yard field goal. The Hurricanes and their undefeated record will travel to Heinz Field to face the Pittsburgh Panthers.
Clemson Tigers (10-1) - Clemson defeated The Citadel Bulldogs 61-3. Clemson's offense racked up 662 total yards, while the Bulldogs totaled 216. Tiger running back Travis Etienne ran for 62 yards and scored twice. Wide receiver Tee Higgins led the team in receiving for the day with 178 yards from six receptions. Clemson will travel to face South Carolina in Columbia Saturday night.
Oklahoma Sooners (9-1) – The Sooners defeated the Kansas Jayhawks 41-3. Quarterback Baker Mayfield scored thrice while completing 20 out of 30 passes for 257 yards. The Sooners also punched their tickets to the Big 12 Championship Game. The Sooners will host West Virginia in Norman.
An Opinion
Clemson was ranked above Miami in last week's rankings.
To me, this was bogus.
As I watched the rankings appear on ESPN last night, I had a feeling that Miami was going to bump up to number two. This came later than I expected.
After the wipeout victory against my beloved Notre Dame Fighting Irish, I had predicted Miami would move up to the Top 2 with Alabama as the top team. Miami truly deserves the Number 2 ranking. I wasn't buying the hype of Miami all season. The win against Notre Dame sealed them as a top 2 team in my book.
Clemson lost to Syracuse?
Clemson truly has an embarrassing resume for the Playoff committee. Their only loss came against Syracuse on the road. I was in shock when I saw the game on my iPad. Out of all of the teams, Clemson could lose against, Syracuse never came to mind. The only reason why Clemson lost this game was that of quarterback Kelly Bryant suffering an injury that would remove him from the action against the Orange.
If you're going to be considered for the college football playoff as a one-loss team, please let that loss come against a Top-25 opponent.
When Notre Dame was in the Top 4 a few weeks back, their one loss came from a quality, reputable opponent. Until the Miami loss, Notre Dame's only loss was to former number one team, Georgia, 20-19.
Click to read more
and watch the video
or