The Utah Jazz takes over the Denver Nuggets, 106-96
The Denver Nuggets lose against the Utah Jazz in their first game of the regular season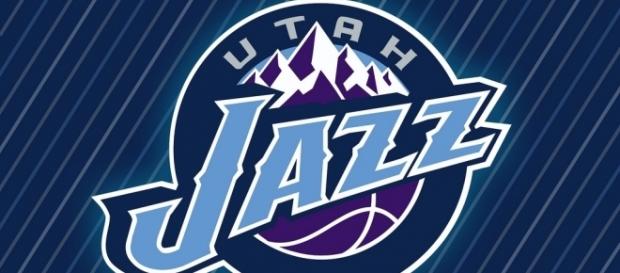 The Utah Jazz started their season with a win against the Denver Nuggets, 106-96. Alec Burks delivered on opening night for his team. The loss of Gordon Hayward and George Hill was felt until Burks took over with a spectacular performance in the fourth quarter. The seven-year veteran has missed 146 games in his past three seasons due to his injuries but showed no lingering effects while playing the game.
The first quarter and second quarter ended with The Nuggets leading the scoreboard 21-30 and 28-28. However, The Jazz quickly caught up by claiming the lead in the third (29-25) and fourth quarter (28-13) wrapping up the game with a ten point advantage (106-96).
The Jazz performed with a total of 50.6 percent field goals, 37.5 percent in the 3 point range and 93.8 percent free throws against the Nuggets with 46.8 percent total field goals, 48.1 percent 3 point shots and 91.7 percent free throws.
Ruby Gobert scored double-double in Jazz' win
Gobert led the #Utah Jazz victory with a score of 18 points (7/9 FG, 0/0 3Pt, and 4/4 FT), ten rebounds, one assist and four #Personal Fouls in 35 minutes. Followed by Alec Burks in his impressive performance from the bench collecting 16 points (7/10 FG, 2/2 3Pt, and 0/0 FT), one rebound and one personal foul in just 15 minutes. Likewise, Derrick Favors scored 14 points (7/14 FG, 0/1 3Pt, and 0/0 FT), nine rebounds, six assists and four personal fouls in 43 minutes.
As expected, Gobert efficiently produced points and reprise his starting role under center to tip off the season.
He continued to prove why he is one of the elite men in the sport despite experiencing some foul trouble early in the game against the Nuggets. Meanwhile, Burks was this Wednesday night's game changer. The Jazz was trailing behind the nuggets until he entered the floor. Although Burks still remain in the depth chart, he proved to his team that he still has that spark in him.
Will Barton of Denver Nuggets scored 23 points
Despite the loss against the Utah Jazz, Will Baron from the bench contributed 23 points (8/14 FG, 3/4 3Pt, and 4/4 FT), six rebounds, two assists and two personal fouls in 31 minutes. Paul Millsap from the starters followed with 28 points (9/21 FG, 3/9 3Pt, and 7/8 FT), ten rebounds, two assists and four personal fouls alongside Gary Harris knocking off 14 points (5/7 FG, 3/3 3Pt, and 1/1 FT), five rebounds, three assists and two personal fouls. Despite leading most of the games, the Nuggets looked a little bit out of sorts. Although it is too early to tell if the Nuggets could keep depending upon Barton as their sixth man, this former player of Memphis is worth monitoring moving forward. #Denver Nuggets