Poland 4, Bosnia and Montenegro 2, Poland booked passage to 2018 World Cup
Quick match recap of Poland vs Bosnia & Montenegro that went down in Group E of the UEFA World Cup qualifiers.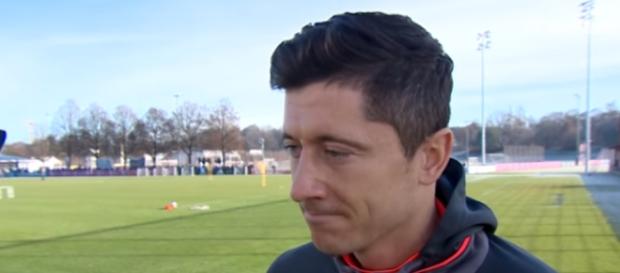 #Poland secured their place for next summer's World Cup by beating Bosnia & Montenegro at Stadion Narodowy on Sunday night, according to Daily Mail. Krzysztof Maczynski scored the opener in the sixth minute to put Poland ahead before Kamil Grosicki doubled the goal difference in the sixteenth minute. Afterward, goals from Stefan Mugosa and Zarko Tomasevic drew level for the visitors in the second half. A few minutes into stoppage time, Robert Lewandowski once again put the hosts ahead before an own goal from Bosnia defender Filip Stojkovic in the 87th minute sealed Poland's World Cup qualification in last Sunday's roller coaster in Warsaw. This marked the eighth time the Eagles is reaching the World Cup.
Poland finished leaders of Group E with twenty-five, ahead of Denmark, which made the playoffs after a 1-1 stalemate with Romania on Sunday night. Bosnia & Montenegro finished third with sixteen points. Here are the three things observed in the match.
Poland comfortably won the match
Despite missing several of their influential players such as Arkadiusz Milik through injury, Poland comfortably cruised past Bosnia in front of their home crowd. They started the game on a bright note scoring twice in the span of sixteen minutes, thanks to Krzysztof Maczynski's and Kamil Grosicki's fine efforts that gave the home team the lead. In the most part of the encounter, Adam Nawalka's side held more possession on Bosnia's half, and they went on creating plenty of goal bound chances through counter attacks and individual efforts.
However, Bosnia showed some promising chances in the second half as they were able to come from behind to leveled up the goal difference but apparently failed to hold on the scoreline to at least a draw before conceding two quick goals in the last minutes of the game.
Adam Nawalka makes history
Head coach Adam Nawalka became the first Poland manager to take the national team to both the European championship and the World Cup. Poland's last World Cup outing was in Germany 2006, when they were knocked out of the group stage. Before then, Poland finished third in the 1974 World Cup in West Germany and were also third in Spain in 1982. In the last Euro 2016 championship in France, the Eagles made it through to the knockout stage (quarterfinals), losing to Portugal on penalties, which eventually won the championship. No doubt, Adam Nawalka's hard work in making Poland one of the strongest team in Europe has ultimately paid off.
Lewandowski once again steered Poland to World Cup
It was indeed a moment of celebration for Robert Lewandowski and teammates as they booked their place ahead of Russia #2018 World Cup.
Bayern's Robert Lewandowski seized on a defensive stumble to put his side 3-2 ahead, scoring his 51st international goal for Poland in ninety-one senior caps. Robert Lewandowski, who is also Poland's all-time top goalscorer, scored a total of sixteen goals from ten games in his team's World Cup qualifying campaign, setting a European qualifying series goal-scoring record. Trailing behind him is Portugal's Cristiano Ronaldo. Obviously, Lewandowski has done well for the Eagles. His involvement in the team has significantly improved Poland's performances at major tournaments in recent times. Lewandowski is obviously a national soccer hero for Poland. #World Cup Qualifiers