NHL Stanley Cup 2017 favorites: Blackhawks, Penguins & Oilers top odds
Pittsburgh is among the early favorites to win it all again this coming NHL season.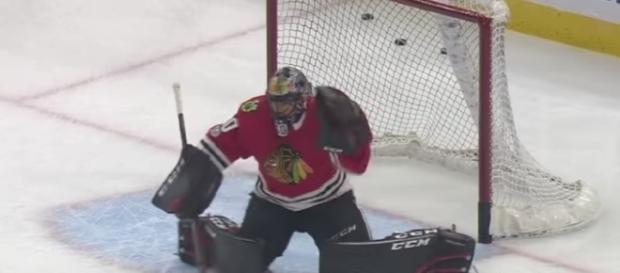 The 2017 NHL season is now underway and several teams are already trying to make a case for being top contenders for the Stanley Cup. In last year's NHL Finals, it was Sidney Crosby and the Pittsburgh Penguins defeating the Nashville Predators. That gave the Pittsburgh hockey franchise yet another championship banner for the rafters of their home arena. WIll they add yet another this season, or will another contender win the finals? Here's a look at the latest teams that are atop the future odds for favorites to win it all.
Blackhawks top list
The Chicago Blackhawks have won several championships over the past decade, putting themselves in contention pretty much every season.
That looks like it will be the case yet again in the 2017 NHL season. As of this report, Vegas Insider listed Chicago as the odds-on-favorite to win it all this season with odds of 9 to 1 overall.
They're off to a great start of their latest season with three wins, a loss, and an overtime loss so far. The Blackhawks rank second overall in goals per game with 4.6 per contest and are fifth in terms of keeping their opponents goals total low (2.4 per game). Chicago also ranks 12th in penalty kill percentage but is 14th in power-play percentage.
The Blackhawks have recorded wins so far this season against the champion Pittsburgh #Penguins, Columbus Blue Jackets, and the Montreal Canadiens. Their losses have come to Minnesota 5-2 in regulation and Toronto 4-3 in overtime. Their record currently has them sitting in third in the Central Division behind the Colorado Avalanche and St.
Louis Blues who are each 4-1 so far.
Other contenders?
So how about the Pittsburgh Penguins? They're currently tied for second on the future odds for best shot at winning the Stanley Cup. Pittsburgh has 10 to 1 odds, but so do the Edmonton Oilers, the Washington Capitals, and the #Tampa Bay Lightning.
The Penguins are currently 2-2-1 with five points and are behind Columbus, New Jersey, and Washington in the Metropolitan division. Washington has a 3-1- record, while both the Devils and Blue Jackets are 3-1-0 so far this season.
Of the other teams mentioned that are favorites to win it all, the Tampa Bay Lightning are tied for second in the Atlantic division with the Toronto Maple Leafs. Both teams hold 3-1-0 records, but the Detroit Red Wings are 4-1-0. The Lightning currently leads the NHL in goals per game. The Los Angeles Kings, who lead the NHL with the least goals allowed to opponents per game (1.7), are 20 to 1 favorites to win the Cup this season.
Interestingly, most bettors head to Las Vegas to place bets on situations like this and individual games. The newest NHL team, the Vegas Golden Knights are leading the Pacific division with a 3-1-0 record, but are 80-1 long shots to win the Stanley Cup in their inaugural NHL season. #Nhl Stanley Cup