Buffalo Bills and LeSean McCoy troll national media after win
The Bills are quickly proving that they should not be taken lightly in 2017.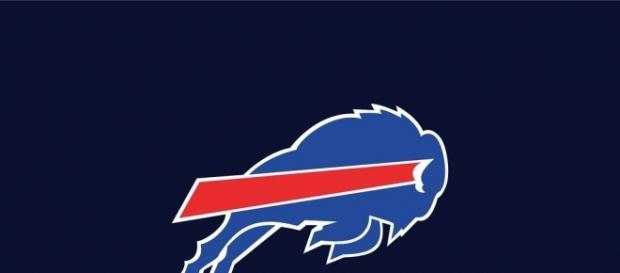 Anybody see this one coming? In a shocking game, the Buffalo Bills went on the road and handed the 3-0 undefeated Falcons their first loss of the season. The Buffalo defense came up huge, as Tre'Davious White picked up a fumble and returned it for a touchdown. The offense wasn't spectacular, but it played well enough to give the Bills a 20-17 lead late in the fourth quarter.
The Bills defense then made another huge play, as Micah Hyde picked off a Matt Ryan pass. This turnover would force the Falcons to burn all of their timeouts and lead to another Bills field goal.
Down 23-17, Matt Ryan led his team down the field to the Buffalo 12 yard line. But the Falcons would stall in the red zone, and a stop by the defense on 4th and 1 finally gave Buffalo the win, and the Bills left the stadium with a 3-1 record and sole possession of first place in the AFC East.
Not Many Believers Out There
Similar to last week's game against the Denver Broncos, not many gave the Bills a chance. After all, they were going up against the NFC's Super Bowl representative last year. Vegas didn't give Buffalo much of a chance either, listing them as 8 point underdogs.
Buffalo took all that negativity to heart and brought it out to beat the Falcons. Lesean Mccoy, who led the Bills rushing attack, saw the game as a huge opportunity.
What a amazing opportunity tomorrow ...

— Lesean McCoy (@CutonDime25) September 30, 2017
He wasn't amazing, but the rushing attack was certainly effective at points in Atlanta and did enough to get the job done. And Shady made sure the national media heard about it in the press room after the game.
LeSean McCoy yelling as the media comes into the locker room "y'all picked us to lose, right? Come talk to the winners!" Shady fired up.

— Jay Skurski (@JaySkurski) October 1, 2017
You have to love that kind of passion in a player, and LeSean has a ton of it.
Not wanting to be left out, the Buffalo Bills official Twitter got into it as well.
This is getting old.

JK no it's not. 😎 #GoBills pic.twitter.com/mWV1JyxGfC

— Buffalo Bills (@buffalobills) October 1, 2017
Just like last week, nobody picked Buffalo to beat the Falcons. And on various other media outlets, Buffalo was a seldom picked team as well. After this week, maybe more of the "experts" will start to notice the Bills are a good football team.
Bills Players on Twitter
Plenty of teammates flocked to Twitter to praise what was hailed as a true team win.
Offensive tackle Cordy Glenn, who didn't play, said the following:
That's what I'm talkin about! Great team win ✊🏾 #GoBills #BillsMafia

— Cordy Glenn (@cordyglenn77) October 1, 2017
And Jordan Poyer, who has been a defensive standout for Buffalo, gave a shoutout to a Bills Mafia fan group that had a real presence in Atlanta's brand new stadium.
BILLS MAFIA STAND UP!!!!!!! 🔵🔴🔵🔴

— Jordan poyer (@J_poyer21) October 1, 2017
This team is a family, and they stick together to rally behind each other. And the man who has been doing a great job bringing the team together is head coach Sean McDermott, who is only in his first year.
This guy. #GoBills pic.twitter.com/nbo7XUalLm

— Buffalo Bills (@buffalobills) October 1, 2017
It's been a crazy year in the NFL so far, and anything could happen. Who knows? Maybe the Bills will finally break their playoff drought in what was supposedly going to be a "rebuild" year.
OJ Simpson walking the streets, the Buffalo Bills in first place in their division, what is it 1990?

— NFL Memes (@NFL_Memes) October 1, 2017
Let's just hope the craziness continues and that the Bills continue to prove the national media wrong.
Click to read more
You will watch a video to read the news
or