Bucks down Celtics 108-100 in Boston
The Greek Freak showed up in a major way to spoil Boston's home opener.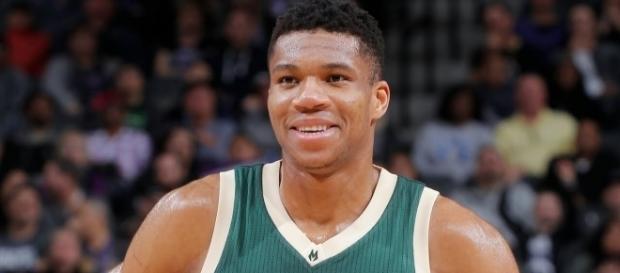 On Wednesday night, the Boston Celtics [VIDEO] played for their second-straight night, this time in a home opener. While it looked like Kyrie Irving and the home team might even their record at 1-1, the Milwaukee Bucks were led to victory by their All-Star Giannis Antetokounmpo. "The #Greek Freak" had a double-double to help his team pick up their first win of the season as #Boston continues to deal with the loss of star Gordon Hayward. Here's a look at the Bucks vs. Celtics game recap with top performances, statistics, a standings update, and the next games on the schedule for these teams.
MIL vs. BOS recap
The Boston Celtics opened with a slim lead after a 26-24 first quarter.
The Bucks surged back en route to a 34-27 second quarter and a 58-53 lead at the half. In the third quarter, Boston outscored the visitors 27-18, but the Bucks finished with a fury, going on a 32-20 performance in the fourth. The end result was a 108-100 win by Milwaukee in Boston.
Leading the way for the Milwaukee Bucks tonight was Giannis Antetokounmpo. The All-Star starter put on a show with a 13-for-22 performance that ended up with him scoring 37 points as well as grabbing 13 rebounds. The reigning NBA Rookie of the Year Malcolm Brogdon had 19 points, while Khris Middleton had 15 points, nine boards, and six assists.
For the Boston Celtics, Jaylen Brown was 6-of-11 and finished with 18 points. Kyrie Irving scored 17 points but was 7-for-25 from the floor. Marcus Smart added 12 points and grabbed seven boards, while Al Horford had 13 points, four assists, and six rebounds.
Rookie Jayson Tatum scored just eight points but had nine rebounds in the losing effort.
For tonight's game, Milwaukee was a red-hot 50 percent from the floor and 33.3 percent from downtown. The Celtics shot 42.9 percent overall and nearly 40 percent from long range. Boston also grabbed 43 rebounds while the Bucks had 45. The two teams combined for 27 turnovers between them.
What's up next?
The Milwaukee Bucks could be among the top four teams in the Eastern Conference this season behind their core of talented up-and-coming stars. That includes "The Greek Free" along with Malcolm Brogdon, Kris Middleton, and others. The team starts off their season at 1-0 and on Friday night will have a showdown against LeBron James and the Cleveland Cavaliers. That game takes place starting at 7 p.m. Eastern Time on Friday evening.
For the Boston Celtics, they're off to a rough start with an 0-2 record. The team is trying to win without one of their top stars as Gordon Hayward went down in just the first five minutes of the team's season opener on Tuesday. Next up for Boston is a road game against the Philadelphia 76ers on Friday night at 7 p.m. Eastern Time. #All Star