Australia: 3 Queensland skydivers die after mid-air collision at Mission Beach
Two male and one female skydiver at Mission Beach in Queensland have died, believed to have collided in mid-air.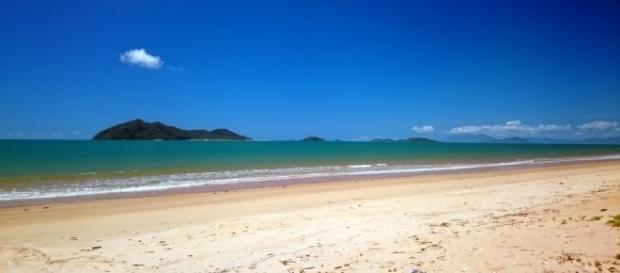 Two men aged 34 and 35 and a woman, aged 54, have died at Mission Beach in Queensland, Australia in a skydiving accident on Friday after their parachutes failed to properly deploy. The two men worked as instructors for a local skydiving company, while the woman is believed to be their customer. According to a Queensland police statement, the #skydivers are believed to have collided in mid-air, leading to their deaths. The area is popular with skydivers [VIDEO] and is located around 87 miles from the city of Cairns in Queensland.
One skydiver collided with a tandem pair, causing accident
Police and paramedics were called out to Mission Beach immediately following the incident, with police saying that all three skydivers were found dead at the scene shortly after 3 p.m.
Police believe one of the skydivers may have collided with the other two, who were tandem skydiving, causing their parachutes to fail to deploy. In a report by ABC News, Queensland ambulance service had said one of the skydivers was found in the garden of a nearby home, while the other two were discovered close by. According to a local resident, the bodies were discovered approximately one mile from the normal landing site.
A woman and two men have died in a skydiving accident at Mission Beach, south of Cairns, emergency services say https://t.co/bqjxICRR82 pic.twitter.com/T5VplzpqRS

— ABC News Brisbane (@ABCNewsBrisbane) October 13, 2017
The Cairns Post quotes an unnamed eyewitness as saying he watched as one of the skydivers fell, saying he could see on parachute was tangled and was failing to open.
He said he watched the man fall until the skydiver disappeared behind the trees, saying his heart was in his mouth and it was terrible to watch.
Skydive Australia suspend operations while investigation ongoing
Skydive Australia told local news service SBS that their operations at Mission Beach have been suspended pending an investigation into the accident. The operator said the solo skydiver was a "highly experienced instructor" who has been involved in thousands of jumps. The other two skydivers were jumping as a tandem team and were an experienced instructor and a customer. The statement went on to convey the company's "heartfelt condolences" and "deepest sympathies" to the victims and their families, as well as the "broader skydiving community."
Eyewitness horror as three people die in #MissionBeach skydive tragedy. https://t.co/ADtVZcfTGy

— The Courier-Mail (@couriermail) October 13, 2017
Mayor John Kremastos told ABC in a statement that the accident had been "horrible news," adding that to lose three people in one accident was very sad. He said everyone in the area had been shocked by the news. Representatives from the Australian Parachute Federation are reportedly on their way to investigate the incident. #Mid Air Collision