Tony Allen to join the Pelicans; Zeller signs with the Nets
The New Orleans Pelicans are finalizing a one-year deal with Tony Allen.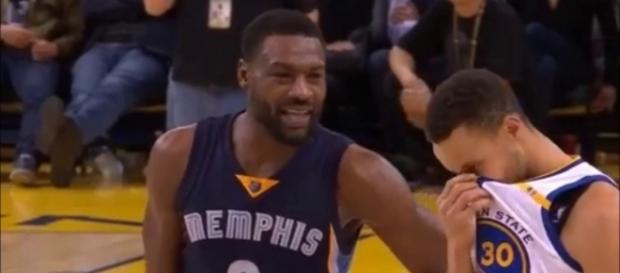 The New Orleans Pelicans continue to look for ways to improve their roster before the start of the 2017/2018 season. Probably their brightest spot last season was acquiring DeMarcus Cousins via trade from the Sacramento Kings, but other than that it was a bad season for the Pelicans. They failed to reach the playoffs for the second straight time as they finished 10th in the Western Conference standings with a 34-48 record.
Cousins has one year remaining on his contract with the Pelicans before becoming a free-agent in 2018, and New Orleans must start winning if they plan on keeping him. In order to do so, they acquired Rajon Rondo earlier this offseason, and it seems like they might be getting another good, defensive-minded player.
Tony Allen headed to New Orleans
According to Shams Charania of The Vertical, the New Orleans Pelicans and Tony Allen are finalizing a one-year deal. Financial details of this deal remain unknown, as the 35-year-old Allen leaves the Memphis Grizzlies after seven seasons. The Boston Celtics drafted Allen with the 25th pick in 2004, and he played his first six seasons with the Celtics before joining the Grizzlies in 2010. He won the 2007/2008 NBA championship playing with the Celtics and he has made the All-NBA Defensive team six times in his career so far. Allen played 71 games for the Grizzlies last season and averaged 9.1 points and 5.5 rebounds per game while shooting 46 percent from the field.
The 6-foot-4 Allen will likely be the starting shooting guard for the Pelicans next season as the team hopes he can bring the same defensive intensity from last season.
Allen's shooting leaves a lot to be desired, but it's his toughness and determination on the defensive end what makes him so valuable. He averages 1.4 steals per game for his career and last season with the Grizzlies he had 1.6 steals per game.
The Nets acquire Tyler Zeller
Adrian Wojnarowski of ESPN reported that Tyler Zeller and the Brooklyn Nets have agreed to a two-year deal. Financial details of the deal are unknown, but it is reported that the deal is guaranteed for the 2017-18 and non-guaranteed for the 2018-19 season. The Dallas Mavericks drafted Zeller as the 19th overall pick in 2012 and last season he played 51 games for the Boston Celtics. During the 2016/2017 campaign, Zeller averaged 3.5 points and 2.4 rebounds per game while shooting 49 percent from the field. The 27-year-old seven-footer holds career averages of 7.0 points and 4.4 rebounds per game. #New Orleans Pelicans #Brooklyn Nets #Tony Allen