Mercury defeat Sun in second round of WNBA Playoffs
Phoenix came into Connecticut and upset the Sun thanks to Brittney Griner and Diana Taurasi.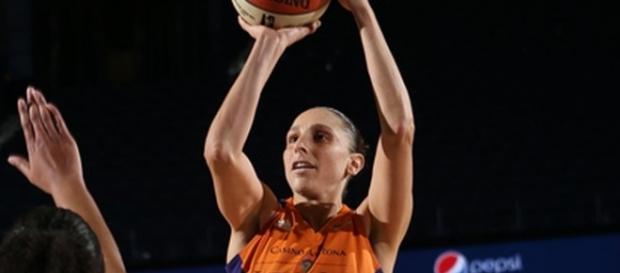 In Sunday's WNBA Playoffs action, the Phoenix Mercury took over late in Connecticut to oust the Sun from the postseason. Connecticut had been resting with a bye into the second-round, while Phoenix had defeated Seattle Storm just days ago to advance. However, late free throws down the stretch became the key to the game for the Phoenix Mercury as they made theirs and Connecticut missed. Here's the latest Mercury vs. Sun game recap with top players, stats, and what's up next in the playoffs.
WNBA game recap
After starting out with a 29-18 first quarter, the Sun were outscored 25-21 in the second quarter and 25-18 in the third.
Down the stretch, the Mercury were able to take the lead. The Connecticut Sun had the game down to a three-point contest with 11 seconds remaining. They could have cut the lead to one but Shekinna Stricklen missed a pair of free throws and Camille Little connected on two on the other end to extend the lead to five. After an Alyssa Thomas layup cut it to three, Leilani Mitchell came up with two clutch free throws with a second to go to seal the win for Phoenix.
Center Brittney Griner led the Phoenix Mercury with 26 points on 7-for-16 shooting while also grabbing nine boards. Grinder also took 14 free throws and hit 12 of them. Teammate #Diana Taurasi had 23 points on 9-for-18 shooting while starters Leilani Mitchelle and Yvette Turner combined for 23 points and nine assists.
On the losing side, Alyssa Thomas finished with 20 points on 8-for-12 shooting along with 10 rebounds.
Jonquel Jones also achieved a double with 19 points and 15 rebounds, while Jasmine Thomas had 15 points. The team received just 14 points from four bench players compared to Phoenix getting 12 from just one player off the bench: Monique Currie.
The Mercury shot at a rate of 46 percent in today's game with a 39.1 percent rate from long range. Connecticut also shot over 46 percent but only hit 25 percent of their three-point shots attempted. The Sun dominated on the boards 39-29, but just couldn't come up with the big win in the late part of today's home playoffs game.
What's up next?
It's certainly a disappointing day for Connecticut Sun fans. While there weren't much in terms of expectations for the team going into this season, they certainly surprised many people with how well they played. The team had a rough start to the regular season and ended up as a No. 4 seed in the playoffs. However, this ends their run in the postseason.
Meanwhile, Diana Taurasi and the Phoenix Mercury are moving on. The Mercury will have to wait to see the outcome of the Washington vs. New York game to know who will play the Minnesota Lynx and who faces the Los Angeles Sparks in the semifinals round. #Brittney Griner #NBA