Mason Plumlee to return to Denver Nuggets, Rush joins the Milwaukee Bucks
Plumlee was a restricted free-agent this offseason and last season he played 27 games with the Nuggets.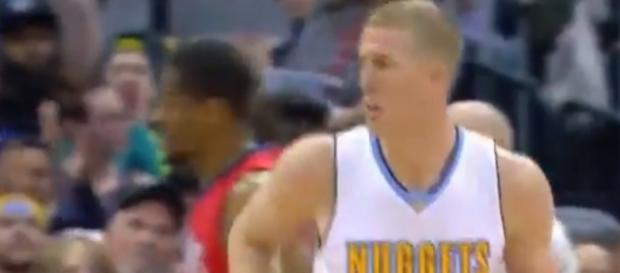 The Denver Nuggets seem to be ready to make a serious playoff push this season. The last time the Nuggets made the playoffs was during the 2012-2013 campaign, and the fans in Denver are anxious to see their team perform at the highest level possible this year. After finishing at the 9th spot last season in the Western Conference standings with a 40-42 record, the Nuggets were looking to make some roster changes this offseason [VIDEO]. And they've done so.
At the beginning of the offseason, the Nuggets traded Danilo Gallinari to the Los Angeles Clippers, just a couple of days after signing Paul Millsap to a three-year contract.
Denver is hoping that Millsap can bring a necessary All-Star presence to their team and his experience and veteran leadership will be extremely valuable for them next season [VIDEO]. Earlier this week, the Nuggets announced that another key player from last season will also be with the team for a few more years.
Plumlee re-signs with Denver
According to Adrian Wojnarowski of ESPN, Mason Plumlee and the Denver Nuggets have agreed to a three-year deal worth around $41 million. Plumlee could've become an unrestricted free agent next summer had he signed a $4.6 million qualifying offer for the 2017-18 season prior to this deal. The Nuggets managed to bring him back on a multi-year deal, hoping that he can fully maximize his potential and athletic abilities. Plumlee will be a part of a solid, young core of frontcourt players for the Nuggets next season, as he'll play alongside Nikola Jokic and Kenneth Faried at the center position.
The 27-year-old Plumlee was the 22nd overall pick in the 2013 NBA Draft, drafted by the Brooklyn Nets. He spent his first two seasons in the league with the Nets, before joining the Portland Trail Blazers in 2015. In 2016, Plumlee joined the Nuggets via trade and last season he played 27 games for Denver, averaging 9.1 points, 6.4 rebounds and 2.6 assists per game. At 6-foot-11, Plumlee has great length and size at the center position and his athletic abilities are impressive for a big man. His presence in the paint will be huge for the Nuggets, especially on the defensive end, but he also showed last season that he's a solid passer.
Rush joins the Bucks
The Milwaukee Bucks officially announced the signing of Brendon Rush earlier this week. Financial details of the deal are still unknown but Rush is expected to join Milwaukee's training camp this week. Rush is a 32-year-old NBA veteran with championship pedigree, as he was a part of the 2014-15 Golden State Warriors championship roster. The 6-foot-6 Rush played 47 games for the Minnesota Timberwolves last season while starting in 33 of those games. He averaged 4.2 points and 2.1 rebounds per game and shot nearly 39 percent from the three-point line. The Bucks are hoping Rush can stretch the floor for them with his three-point shooting and that he can bring a veteran presence to the locker room. #Milwaukee Bucks #Mason Plumlee #Brandon Rush