Japan to host Rugby World 2019; panic ensues as program takes backseat
The Japanese government is majorly focused on the Tokyo 2020 Olympics for now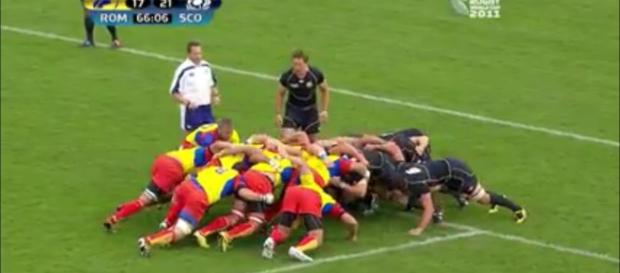 Japan will host the upcoming Rugby World Cup in 2019. Currently, the country is also hosting the #Webb Ellis Cup (Rugby tournament). The sports program is scheduled to take place over the span of next 46 days. A report by BBC quotes World Rugby chairman Bill Beaumont as saying that Japan hopes to "engage and inspire people in the length and breadth of the host nation." The matches will take place across Japan's 12 cities, including Sapporo and Kumamoto. Officials of the World Cup are expected to announce the schedule and launch details of the ticketing program soon. According to IrishRugby, fans from all over the world can now apply for the World Cup tickets.
The USA Rugby team has already qualified for the event.
It's two years to go until #RWC2019 in Japan. Register for your Rugby World Cup 2019 ticketing account here: https://t.co/2XOv7tIvxP pic.twitter.com/OUIH7viPVR

— Rugby World Cup (@rugbyworldcup) September 20, 2017
Japan's preparation before the World Cup event
The event (Webb Ellis Cup), which took place on September 19th, was attended by well-known people in the industry. According to a report by Japan Times, the list includes Rugby World Cup Tournament Director, Alan Gilpin, Japan national team members such as Kenki Fukuoka and Shota Horie, and the CEO of the local organizing committee Akira Shimazu. The countdown to September 20th, 2019, was imitated. Special care is being taken for the players this time. Gilpin stated that they are working towards creating a world-class standard as far as venues are concerned.
The test matches are scheduled to take place from June onward. The locations for these test matches are Tokyo, Shizuoka, and Kumamoto. Gilpin acknowledged that their infrastructure is not up to the mark. Entertainment will play a major role in bringing in a global audience. Therefore, it is important that these places receive the special touch before the official event begins.
2020 Olympics preparation over Rugby World Cup
The Japanese government is majorly focused on the Tokyo 2020 Olympics for now. Therefore, the Rugby World Cup might take a back seat as far as improving different factors is concerned. This has caused major worries for officials of the event. This makes the sale of tickets probably the only means for them to make money. PR executives are working towards enticing sponsors for future events. They are also working up strategies to attract local viewers to visit. Giplin also urged the local people and organizers to work hard for the success of the event. While there is still time to bring about improvements to the event, uncertainty regarding its future continues to worry the authorities of the program. #2020 Olympics