The start of the 2017 Major League Baseball playoffs are still a couple of weeks away. Some teams have clinched spots in the playoffs; however, the match-ups in the divisional rounds and the wild-card games are still subject to change as teams have about ten games left.
MLB.com offers playoff projections daily throughout the season with percentage chances associated with each team. Those percentages are good food for thought when looking at the potential match-ups in the postseason. In this case, we'll focus on the American League teams.
Teams guaranteed to be in or incredibly probable
Heading into Thursday the teams that are already guaranteed a spot in the American League's side of the playoffs are the Boston Red Sox, the new york yankees (almost 100% chance of a wild-card spot at least), the Cleveland Indians, and the Houston Astros.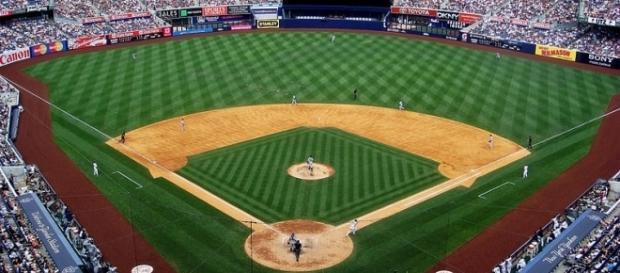 In the case of Houston and Cleveland, they will win their divisions for certain. Heading into Thursday, the Red Sox hold a three-game lead for the AL East divisional title. With ten games to go and a seemingly-light schedule that includes Cincinnati and Toronto, the Red Sox seem very probable to win the AL East at this point.
The Yankees are a team that are guaranteed at least a spot in the wild-card game at this point although there is a small chance that they could lose every game and the Los Angeles Angels could win every game.
However, the Yankees seem incredibly probable for the playoffs doesn't mean their positioning can't swing. They could still win the AL East and avoid the wild-card game. New York could finish as the first wild card and host the one-game playoff. Moreover, they could finish 2nd in the wild-card standings in what has to be called an unlikely scenario. If they did finish second then, in all likelihood, they would travel to Minnesota to take on the Twins.
How things can change
The Twins are not guaranteed to be in the playoffs, but they are currently hanging on to the 2nd Wild Card spot. The other team still seriously in the picture is the Los Angeles Angels. Many other teams, like the Texas Rangers, hold very slim chances. They have a 2% chance of making the Wild Card game according to the percentages at MLB.com.
If you were to break down the American League into probable playoff match-ups right now then they would look like this:
Wild-card game: Minnesota Twins @ New York Yankees
Divisional series: Wild-card game winner (probably New York) @ Cleveland Indians
Divisional series: Boston Red Sox @ Houston Astros
The operative word is "probable": home-and-away teams can still change in all cases.
However, the match-ups listed above are the likely ones at this point. If there were a change, then it would probably be a change in the position involving the Astros and the Indians. They are tight in terms of winning percentages on the whole season, and the 'stros could regain top spot if the Indians' change their form. That would result in Houston playing the wild-card game winner. However, the situation entering Thursday is as follows: