Rafael Nadal opens bid for world No. 1 in Cincinnati
The Spaniard is the main favorite to clinch the world No. 1 spot from Andy Murray.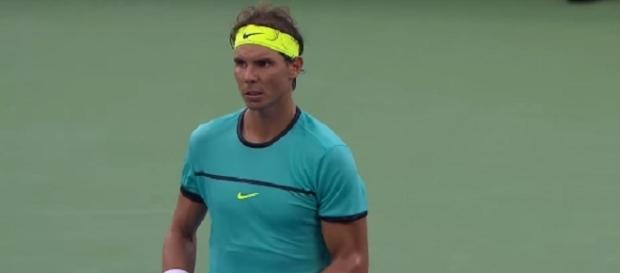 At 31 years of age, 15 times Grand Slam champion #Rafael Nadal has the chance to climb up to the highest spot in the ATP rankings, three years after his last sojourn there. He missed the opportunity last week at Rogers Cup in Montreal when he fell short against the new sensation Denis Shapovalov in the round of 16. With Murray not defending his Cincinnati points from 2016, by the end of this week, the men's tennis will have another leader. Rafael Nadal seems entitled to hope for the slot while Roger Federer is yet to decide if his back injury might be an obstacle. If Federer skips Cincinnati, Nadal will automatically move on top of the ranking.
Rafael Nadal's draw isn't that bad
The no. 1 seed in Cincinnati, #The Spaniard received a bye for the inaugural round. He will commence his bid by facing the winner of Richard Gasquet vs. John-Patrick Smith encounter. Gasquet is the favorite of the match and a hard test for the early stages. A week ago, he had match points on Alexander Zverev in that epic match. The young German ended up as a champion of the event beating Roger Federer in the final. If he reaches the third round, Nadal could have some revenge time as Gilles Muller seems likely to emerge. Muller was the one who ousted Nadal in that fourth round epic battle at Wimbledon.
The quarterfinals stages may put Nadal on a collision course either with Jo-Wilfried Tsonga, David Goffin, Nick Kyrgios or unseeded Kevin Anderson who has had two solid runs at City Open and Rogers CUp despite losing each time to Alexander Zverev.
The semis could produce a surprise villain now that Kei Nishikori has withdrawn and the field is wide open. While Dominic Thiem is struggling to gain some pace on North American cement, Sam Querrey seems likely to emerge as he has already won a title during this hard court swing at Los Cabos in Mexico.
Nadal seeks more glory in Cincinnati
Rafael Nadal is targeting Cincinnati for a successful world No. 1 bid [VIDEO]. Besides, he would enjoy a second title in Western&Southern Open in Ohio as he won this event once in the past back in 2013 defeating John Isner in the final. It would be his fifth title of the season, and the third Masters 1000 of 2017 after those two on the clay court back in the spring (Monte Carlo and Madrid). It's been a solid season for Nada who is 47-8 in win/ loss department. Acquiring most of his harvest during the clay court swing, he is inches away from reaching the summit just before 2017 US Open's start. #world no 1