Broncos vs. Bears live stream, TV channels, time, & NFL game odds
Denver visits Chicago in Week 1 of the NFL preseason with national TV coverage.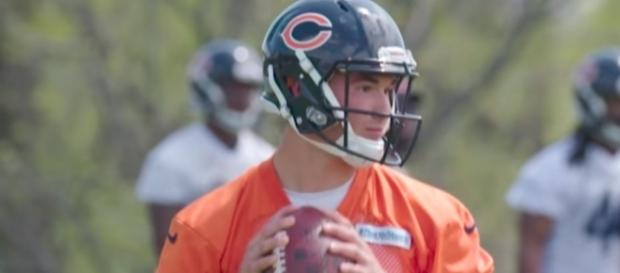 Thursday's #Nfl Preseason slate will give fans a good look at some of the latest rookies to enter the league. On Wednesday, one of the top quarterbacks out of college, Deshaun Watson, got ample playing time for the Houston Texans. On Thursday night, the No. 2 draft pick, Mitch Trubisky, will get the chance to show his stuff for Chicago Bears fans at home. They'll host the Denver Broncos, a team that still hopes to crack the postseason in the coming NFL regular season. Here's the latest NFL game preview including #Tv Channels, game time, matchup odds, and how to see the Broncos vs. Bears live stream online.
NFL game preview
As ESPN reported Thursday morning, the Chicago Bears are expected to give Mike Glennon and Mitch Trubisky time on the field for tonight's game.
The team will also give some playing time to several other rookies including wide receiver Tanner Gentry, tight end Adam Shaheen, and running back Tarik Cohen. After finishing last season with just three wins, fans are hoping some of the latest rookie players can help get this franchise rebooted now that Jay Cutler and other veterans have parted ways with the team. Fans will also be hoping that the Bears made the right move by trading up and drafting Trubisky at the No. 2 spot heading into the season.
The Denver Broncos are also in search of who their quarterback will be as they have Trevor Siemian and Paxton Lynch trying to get the spot. Siemian has a leg up on the competition because of how Lynch performed during practices. ESPN indicated that his accuracy "wavered" and he had turnovers during last week's practice sessions.
Both QBs may or may not play tonight depending on how the Broncos want to evaluate them.
The team will also be looking at the running backs, including rookie D'Angelo Henderson who they drafted in the sixth round out of Coastal Carolina. He may impress enough during the preseason to give him consideration during the coming season as Jamaal Charles will be watching from the sidelines Thursday night.
For tonight's game, the visiting Denver Broncos are one-point favorites on the point spread. On the moneyline, they're priced as -120 favorites. The Bears are +1 or +100 underdogs at home. For the over/under points total, 36 points is the key number to consider, as of this report.
How to watch it live
Tonight's Denver Broncos vs. Chicago Bears game is scheduled for an 8 p.m. Eastern Time start. Live television coverage will be made available through the NFL Network for viewers around the United States. Many cable and satellite television providers offer NFL Network as part of their channel lineup.
A great free option to watch tonight's NFL preseason game is Sling TV. All new customers who sign up can use the service for one week free of charge. The service includes NFL Network as part of its Sling Blue channel lineup, which also includes Fox Sports, HGTV, SyFy, USA, and many other great channels. #No 2