Washington Redskins start signing undrafted players (2017 UDFA's)
We'll be keeping track of every UDFA that signs a contract with the Redskins (this post is LIVE and will be updated frequently)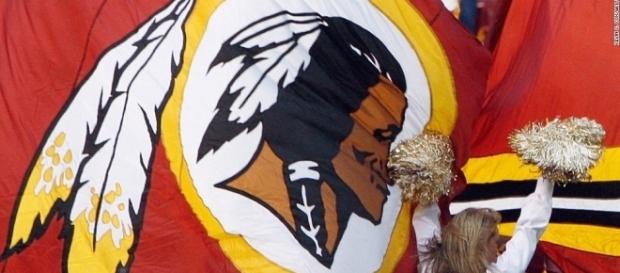 The #Washington Redskins just completed an 10-pick ultra-important draft weekend. In order for the team to compete in the NFC East they needed to build their near-the-bottom of the league defense up with a core of tough players.
The core the Redskins are looking to build often times comes from both drafted and undrafted players. In fact, a recent study showed that there are more undrafted players in the NFL at the moment. That makes the quick push to sign undrafted free agents almost more important than the draft itself.
Now that the 2017 NFL Draft is in the books, the Redskins have the opportunity to fill out the rest of their 90-man training camp roster by signing some of those undrafted players left over from the draft.
The UDFA is the life-blood of a team's depth and special teams
Not all draft scouts get it right 100 percent of the time, and players often improve over the course of their perspective careers. With that in mind, let's take a look at the #UDFA (undrafted free agents) the Washington Redskins have decided to bring in.
Below is a list of the UDFA's that the Redskins have offered deals to, we will add names as players get added to the roster:
- Tyler Catalina, OL, Georgia (6-6, 314 pounds)
Excited to say I'm a Washington Redskin. I'm ready to get to work and the chip on my shoulder has never been bigger. 😤🔥#HTTR pic.twitter.com/WWdR8daXxg

— Tyler Catalina (@Tycat72) April 29, 2017
- James Quick, WR, Louisville (6-2, 186 pounds)
WR James Quick to the Redskins, per source.

— Jason B. Hirschhorn (@by_JBH) April 29, 2017
- Zach Pascal, WR, ODU (6-2, 207 pounds)
Zach Pascal has been signed by the @Redskins #ODUFB pic.twitter.com/lucfj3lgan

— ODU Football (@ODUFootball) April 29, 2017
- Ondre Pipkins, DT, Texas Tech (6-3, 315 pounds)
The newest member of the Washington Redskins, Ondre Pipkins! My brother did it!!!

— Cameron Swarts (@CamSwarts) April 29, 2017
- Kyle Kalis, OT, Michigan (6-5, 302 pounds)
Congratulations, Kyle Kalis - newest member of the Washington Redskins! @IHCSports @OLineWorld65 @Redskins pic.twitter.com/fDo7ZIz5Xe

— IHC Sports (@IHCSports) April 29, 2017
- Mario Yakoo, G, Boise State (6-3, 324 pounds)
Mario Yakoo to try out for Raiders and Washington at rookie minicamps

— Aaron Wilson (@AaronWilson_NFL) April 30, 2017
- Jameel Jackson, DB, Grambling (6-1, 201 pounds)
Blessed to say I'll be heading to the Washington Red skins Mini Camp🙏🏽

— Meely_Jackson (@JacksonJameel) April 30, 2017
- Fish Smithson, S, Kansas (5-11, 190 pounds)
Congrats to #teamIFA's Fish Smithson on signing with the @Redskins! pic.twitter.com/SUOLdRX6FA

— The IFA (@TeamIFA) April 30, 2017
- Nico Marley, LB/SS, Tulane (5-8, 200 pounds)
Nico Marley is headed to Washington! @Redskins #RollWave pic.twitter.com/h5TYuqeToG

— Tulane Football (@GreenWaveFB) April 30, 2017
- Levern Jacobs, WR, Maryland (5-11, 188 pounds)
#Redskins Fans! Levern Jacobs just signed! Learn more about him here! #HTTR #FearTheTurtle #underrated #NFL https://t.co/SbikNCIWvJ pic.twitter.com/tTMTHLrOET

— Coach McMorris (@DraftHitta_Nic) April 30, 2017
- Cass Weitl, DE, Northwest Missouri State (6-4, 282 pounds)
Cass Weitl (@thejacass) scheduled for tryouts with @RAIDERS and @Redskins next two weekends. pic.twitter.com/doYfd5e38a

— NW Missourian Sports (@NWMSports) April 30, 2017
- Verlan Hunter, WR, Grambling (6-2, 201 pounds)
The Redskins got a jewel in Verlan Hunter!!! pic.twitter.com/YWvaPSOFHH

— GSUFB Fanatics (@GRAMFootball) April 30, 2017
The Redskins 10 drafted players definitely filled needs
The Redskins had well defined needs as they attempt to transition to a more power-football approach in 2017, their first four picks proved they are committed to that approach.
Bringing in the two Alabama defensive players improved the unit immediately. Jonathan Allen is easily the steal of the entire draft after being projected in everybody's top 5 for months. Ryan Anderson has a nice set of skills that compare heavily to pass-rusher Elvis Dumerville.
Drafting Fabian Moreau will give the Redskins the option to let Bashaud Breeland walk in free agency next year instead of over-paying. Breeland has expressed to all that will listen on Twitter that he wants to be among the top paid corners in the entire National Football League.
Taking Samaje Perine points to what most Redskins fans already know, Matt Jones' days are numbered in Washington. Some may remember that Perine went for 427 yards in one game, a record, back in 2014. He's a good change-of-pace back that will pound defenses into submission on short goal-line carries. Overall the team had a very successful draft, eliminating all of their needs and gaining high IQ football players that we can mold into future stars.
#live