Angelique Kerber leads the pack in Monterrey
The German ranked as the world no. 1 brings her title hopes to Monterrey.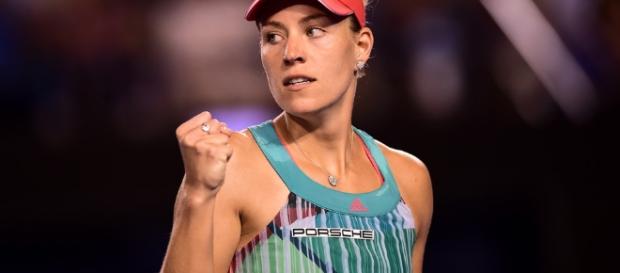 While most of the WTA players are shifting focus toward the clay court season, Angelique Kerber, the world no. 1, seems not ready to let go of the outdoor hard court yet, not without a title at least. The 29-year-old German #Tennis star will make an appearance at Monterrey, Mexico which is a WTA International event. A 280 pile of points could be the right incentive for Kerber who is far from the form that propelled her to the first seat of the ranking. In Monterrey, she is the first seed at a smaller event and perhaps a series of wins might be the right approach before getting deeper into the European clay swing.
Kerber leads the upper half of the draw
This event has 32 players in the singles' main draw having the German star in its first half.
Kerber will face Francesca Schiavone in the first round. Despite being ranked as the world no. 152, the 36-year-old Italian is a difficult player to cross paths with, especially in the opening rounds. Schiavone didn't play the qualifying stages as she received a wild-card. Given her age, a qualifying session could add some fatigue to her game. With her physical resources left untouched, she is expected to put up a real fight against the German. After all, Schiavone is a former top 4 WTA player and also a former French Open champion in singles. In head-to-head stats, the score is 3-2 for the Italian having all matches played on a hard court. In order to gain some momentum, Kerber must put together a decent amount of effort and commitment to get past her opponent.
The world no. 1 without a title in 2017
Last season, #Angelique Kerber had her career's best run having won two Grand Slam titles and being a runner-up at Wimbledon and at the Olympics in Rio.
But in 2017, the burden over her head seemed a bit too heavy as she lost most of the previous year's pace. She regained the no. 1 spot due to Serena Williams' decision not to defend her result at Indian Wells and Miami. Still, the rust is obvious for the German who seeks her first title in 2017. Monterrey might get the job done for her, but it depends entirely on how she'll find a new angle to tackle her lack of success. #world no 1