'Emmys 2017:' Great shows that were snubbed at awards night
Three popular series were completely shut out during 69th Annual Emmy Awards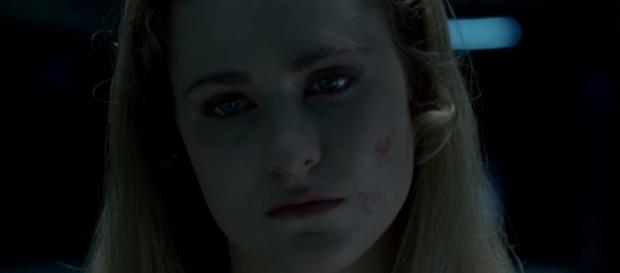 The 69th Primetime Emmy Awards certainly handed "The Handmaid's Tale," "Big Little Lies," and "Saturday Night Live" a great evening, but a few popular television series were completely shut out during ceremonies -- including "Westworld," "Stranger Things," and "Feud: Betty and Joan."
This year's Emmys was generally considered as an "open race" given the absence of "Game of Thrones" [VIDEO] – last year's record-breaking winner – due to ineligibility.
The HBO hit opened July 16, 2017, which was past the May 31 deadline for awards consideration in 2017.
So which shows were snubbed at the "emmys 2017"?
'Westworld'
HBO's entry for Best Drama Series came into the show tied with "Saturday Night Live" for most nominations with 22.
However, unlike "SNL," the futuristic Western-themed drama left the ceremonies empty-handed.
According to TV Guide, "Westworld" is more of a "technical marvel" and it was not really a "strong contender" in spite of its leading 22 nominations. It was not a complete shutout for "Westworld," however since the program received five technical recognitions during the Creative Emmy awards held a week prior to the Primetime Emmys.
'Stranger Things'
Unlike "Westworld," the 1980's themed thriller, "Stranger Things," was considered a strong contender in the major categories it was nominated. Many TV critics believed that Millie Bobby Brown would make history on Emmy night -- with a win in the Best Supporting Actress (Drama) category. Had she won, Brown -- who played a girl (Eleven) with psychokinetic ability – could have become the youngest winner in Emmy history.
The award, however, went to Ann Dowd for her powerful role as Aunt Lydia in "The Handmaid's Tale."
"Stranger Things" just like "Westworld," had to console itself with recognition in five technical categories during the Creative Emmy Awards.
'Feud: Betty and Joan'
"Emmys 2017" was truly a banner year for outstanding women-centric series such as "The Handmaid's Tale," "Veep," and "Big Little Lies." On the other hand, "Feud" -- which tackled the legendary personal rivalry between Bette Davis and Joan Crawford -- was shut out during the "Primetime Emmys."
The docudrama, created by Emmy Award-winning director and producer Ryan Murphy, was not able to duplicate the successes of other Murphy creations like "American Horror Story" and "American Crime Story."
According to Variety, the limited series category this year was simply too competitive. "Big Little Lies" was basically unstoppable – winning all the major categories for the night. The show only failed to win the Best Writing category – which David E. Kelley lost to Charlie Brooker of "Black Mirror."
Click to read more
and watch the video
or