Taylor Swift is taking the witness stand against DJ who allegedly touched her
Taylor Swift's legal drama continues, singer and her mother scheduled to testify.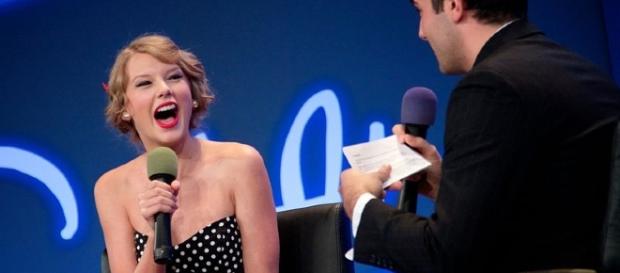 #Taylor Swift's civil case against a former radio disk jockey from Denver progresses. The "Bad Blood" singer is scheduled to testify against the accused who allegedly groped the singer at an event before a concert.
The beginnings of Taylor's legal battle
The unpleasant legal showdown between famous pop star Taylor Swift and former DJ David Mueller is progressing. The "Blank Space" singer confirms that she is testifying against the man who allegedly groped her in a meet and greet event prior to a show at the Pepsi Center way back June 2, 2013.
Pedestrian recalls that the singer did not file any complaint after the supposed incident took place.
But Taylor Swift's manager made sure to contact the KYGO radio station to report the allegedly improper action of their DJ.
Following the complaint of Taylor's manager, the KYGO station conducted an internal investigation. Eventually, Mueller was fired from his job. Much to the public's surprise, the former DJ filed charges against Taylor Swift, accusing the singer of deliberate contract interventions and further interference of potential business relations.
At this point, the "Style" singer decided to break her silence. Taylor Swift publicized the story of her harassment and filed a counter case that accuses David Mueller of battery and assault. Taylor also sought to recover costs regarding the former DJ's malicious case.
Taylor Swift is testifying against accused DJ
CTVnews reports that Taylor Swift's suit is scheduled for a hearing in Denver next week.
The trial with the jury will begin on Monday as would last for about two weeks. Basing on court documents, neither party is not willing to settle.
Swift recalls the events of the incident. The singer narrates that while they were busily posing for photos, David Mueller decided to put his hand up her dress and grabbed onto her butt cheek. Surprised, she recalls how hard she tried to scoot over to get rid of his hand. But no matter how hard she tried, the singer said Mueller's hand did not get off her but until he had enough. Taylor swears that Mueller's attack was undeniably intentional.
The singer is seeking $1 million for damages. Taylor emphasizes that beyond the money, she intends to be an example to other woman and inspire them to fight against such humiliating acts. Taylor Swift's mother, who was also present when the incident took place, will also take the #Witness Stand to give her testimony. Swift's bodyguard, as well as a photographer who claims to have captured the groping incident, will testify as well. #Legal Drama