Justin Bieber pens heartfelt message to fans after 'Purpose' tour cancelation
The 'Love Yourself' singer is putting himself first to become a 'sustainable' person in the future.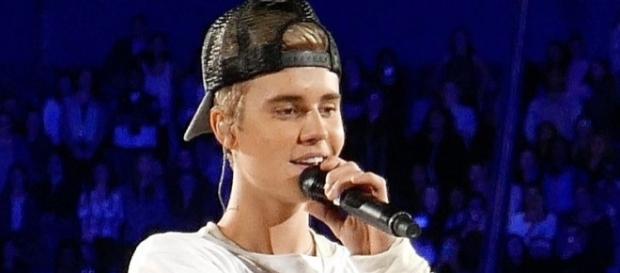 #Justin Bieber is taking some time off from the limelight in order to become a better version of himself. In a letter he uploaded on Wednesday, the "Love Yourself" singer finally explained his reason for canceling the remainder of his "Purpose" concert tour [VIDEO] a few days ago.
Bieber cancels 'Purpose' world tour
His company cited "unforeseen circumstances" as the reason for the sudden announcement [VIDEO]which did not please some #Beliebers. Most of them insisted to know the real reason for the cancellation of the concert series, while others felt they were betrayed by their idol.
The pop singer, on the other hand, was seen on several occasions in the wake of the issue.
He even encountered a car collision with a paparazzo after attending a church event in Beverly Hills. Justin Bieber was also spotted wearing "Purpose" merchandise in one of his recent public appearances.
Of finding his purpose and protecting his calling
A week after his concert tour was canceled, the 23-year-old artist finally broke his silence to explain his reason for taking a breather from touring. He opened his letter by thanking the Beliebers for their constant support and understanding. "I'm grateful for the tours, but most of all I am grateful I get to go through this life with you," he wrote. "Learning and growing haven't been easy but knowing I am not alone has kept me going."
Justin Bieber also confessed that he gets affected by his insecurities at times and often lets his failed relationships influence the way he treats other people.
But while he was struggling to lead a better life, the pop singer found help and inspiration from the people around him, who constantly remind him of who he is and of what he wants to become.
He is also grateful to be reminded that his future will not be defined by his past mistakes and decisions. The "Cold Water" artist acknowledged that he will never be perfect but promised to use his imperfections to grow as an individual.
He went on to say that his decision to cancel his "Purpose" concert tour is for him to become a "sustainable" person, singer, husband, and father in the years to come. Justin Bieber added that the concert series has helped him discover himself, his calling, and has reminded him of his blessings. The "Never Say Never" singer said his intention for writing a letter is not to be understood, but to let his fans know the content of his heart and to let them know where he was coming from. #Purpose World Tour