Angelina Jolie making Brad Pitt the villain in divorce?
Despite their marital status, Angelina and Brad are trying to make co-parenting easier than before.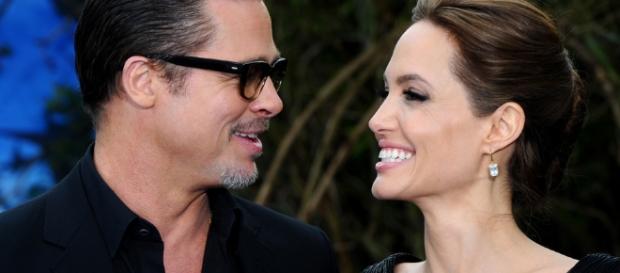 It looks like #Angelina Jolie has decided to break #Brad Pitt's heart and damage his reputation months after she filed for divorce. According to Inquisitr, who cited Life & Style, the "Mr. and Mrs. Smith" actress is making her ex-husband the villain in divorce. When she opened up about her difficult marriage with the "War Machine" actor following their split, Jolie's remarks hurt Brad a lot. She was "painting him as the villain" in their split.
Feelings of Brad Pitt
Brad Pitt apparently feels that his ex-wife is damaging his reputation. He was wounded when Jolie said in an interview with Vanity Fair that their six kids were trying to heal from him.
They did not speak about their private life for months, but things eventually calmed down between the former husband and wife. Now they have agreed to put the children first.
How they are working together for their children
Co-parenting at its finest is apparently the way forward. Angelina Jolie has reportedly bought a $25-million estate near Brad's house in Los Feliz to make it more convenient for the children to visit their father. It looks like the exes are working together to give their kids "stability and comfort." Angelina Jolie, 42, and Brad Pitt, 53, have mutually decided to forget the past and focus on the future of their children. Keeping the family together in the middle of a divorce cannot be smooth sailing, but these power-parents have made the necessary sacrifices.
Brad Pitt is focusing on his career as a producer, while Angelina Jolie is more focused on directing.
They are interested in being behind the camera as they want to spend quality time with their kids, but it doesn't mean they have left the spotlight. The "Mr. & Mrs. Smith" actors will always be the epitome of Hollywood. Their children are growing up so fast, and given the traumatic event of the past, the two stars want to provide their children with as much comfort as possible.
Angelina Jolie and Brad Pitt feuded for months and even stopped communicating, letting their representatives and lawyers do the talking instead. In the 1990s, Brad was involved in a relationship with a number of females such as Robin Givens, Jill Schoelen, and Juliette Lewis. Besides those, he had a much-publicized romance with his "Seven" co-star Gwyneth Paltrow, whom he dated for three years. During Brad's divorce proceedings with Jennifer Aniston, his involvement with Angelina Jolie attracted media attention. For years, Brad's relationship with Angelina has been one of the most reported celebrity stories. #Angelina And Brad