Ben Affleck weight gain spurs Jennifer Garner divorce rumors, weight-loss advice
Ben Affleck lights gossip storm at father-daughter dance: 'Batman' star depressed, an alcoholic, in rehab, heading for obesity since Jennifer Garner?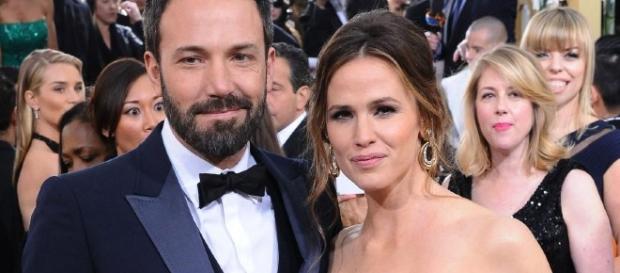 Is #Ben Affleck gaining weight? And why? Those are the questions circulating since the "Batman V Superman" actor was spotted at a father-daughter dance with Seraphina Affleck. Since his divorce from #Jennifer Garner, the "Gone Girl" star looks heavier. And the gossip mill is turning. After a stint in rehab for alcohol addiction, Affleck is supposedly depressed, swapping food for booze, and spiraling into obesity. Does the actor need weight-loss, or something else?
Ben Affleck gained 50 pounds?
Radar Online projected that Affleck put on 50 pounds and speculated on reasons for his obesity. Then Gossip Cop called out the site for reporting false information.
So no one but the person himself or his doctor knows how much he weighs. But it would be hard to deny that Ben looks heavier. Weight gain rumors dogged the "Pearl Harbor" actor a few years ago but it was revealed that he was just beefing up for "Batman V Superman: Dawn of Justice." That "weight gain" seemed to be more muscle than fat. In photos with his daughter and on a recent Jimmy Kimmel appearance Affleck appeared bloated in the face, abdomen, arms and legs.
It's no secret that many health issues besides overeating can cause obesity. After his divorce from Jennifer Garner, folks commented on Ben Affleck's "sad" face. It appears swollen and he looks exhausted. That could be from substance abuse, binge drinking and drugs. Like Chevy Chase, who showed similar signs, the "Justice League" star went to rehab to combat his addiction.
But all these symptoms also appear in sleep apnea, Type 2 diabetes, cholesterol, hypertension and a host of other health problems. Ironically, both depression and antidepressant use are linked too.
Weight-loss is key, regardless of origin
The reason Ben Affleck is packing on the pounds isn't clear. But there is one thing that is certain. No matter what it is, the solution is weight-loss. A host of health issues can be healed or at least improved with a healthy diet and exercise. Weight-loss treats depression, high blood pressure, sleep problems, antidepressant use, high cholesterol and other conditions. But losing weight is a double-edged sword. It's harder to keep weight off, If you don't get to the root cause of weight gain. Reality TV show "My 600-lb Life" shows extreme examples of obesity but it also serves to underscore the importance of treating it inside out. Patients like Nikki Webster and Brittani Fulfer achieved weight-loss because they were able to identify triggers. This helped them get their food addiction under control. #Weightloss