Josh Duggar, Anna Duggar pregnant, 'Counting On' 5th baby to heal cheating rifts
Adulterous child molester Josh Duggar, wife Anna Duggar are expecting baby #5 after '19 Kids and Counting' sex scandal, Ashley Madison affairs.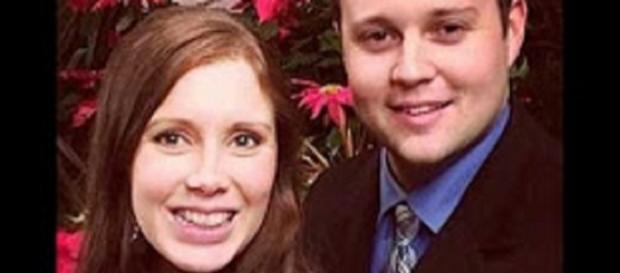 Anna #Duggar is expecting baby number 5 less than two years after her husband Josh Duggar was caught in adultery, sex addiction and child molestation. The "19 Kids and Counting" star vowed to stand by her cheating husband and says she's forgiven Josh. The couple gushed over their pregnancy and Jim Bob and Michelle Duggar are, of course, proud to add another baby to the quiver. But others are concerned that the celebrity couple is moving on too quickly and counting on pregnancy to fix their marriage. Some think Anna shouldn't move on at all and should move out.
Josh Duggar fails sex rehab
In August, 2015, reports surfaced of incest and pedophilia on "19 Kids and Counting." Parents Michelle and Jim Bob Duggar suppressed the fact that their 15-year-old son Josh touched the genitals of several of his sisters and girls at church.
Duggar admitted to the molestation but only after it leaked out. Then when the Ashley Madison cybercheating website was hacked, Josh was found to have multiple accounts. He came forward about using pornography and having a sex addiction and a porn star mistress, Danica Dillon. He entered a faith-based sex rehab but checked himself out before completing treatment. In the new show "Counting On" Josh is seen lurking even though he's persona non grata at TLC.
'Counting On' baby to quiet sex scandal
"19 Kids and Counting" was canceled after the sex scandal blew up. In its place, TLC created "Counting On." The title seems to mean different things to different people. Ostensibly, it follows Jessa Duggar Seewald and her husband Ben, and Jill Duggar Dillard and her husband Derick, and their children.
It covered the wedding of Jinger Duggar and her husband Jeremy Vuolo and the engagement of Joy-Anna Duggar. But family-friendly TLC expressly refused to feature Josh after his family-unfriendly behavior. Are the Duggars counting on their grandchild to fix their son's reputation and get him back in TLC's good graces?
Josh and Anna Duggar expect too much from their son?
Is it advisable for Josh Duggar to father a fifth child barely 18 months after the cheating scandal? His treatment isn't even finished. The couple knows the gender so the baby was concieved possibly as early as when Josh left therapy. The couple was likely advised to avoid sexual relations, let alone pregnancy. If forgiveness is possible or even advisable after adultery (and those are big "ifs" even in religious circles), it takes a long time. If the reality television celebrities expect a baby to rebuild what's broken, that's a tall order for one so small. A child doesn't bring problems but bringing him into an already troubled home may create problems. Are the Duggar family trying to prove they've overcome infidelity, and if so, do they protest too much? #CountingOn #Duggar Family