Soleil Moon Frye flaunts weight loss after 4th baby: How 'Punky Brewster' got body back
Former child star and parenting guru Soleil Moon Frye shares secrets to remarkable postpartum weight loss even after four kids.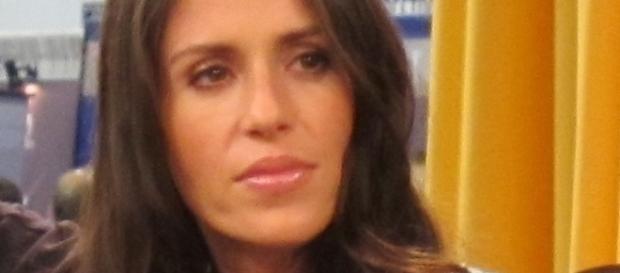 Soleil Moon Frye, known as the spunky "Punky Brewster," wears many hats as an adult. The health and parenting guru is mom to four kids after the birth of baby Story in May. The former child star debuted a 26-lb postpartum weight loss and shared secrets on calorie counting and portion control to get the pre-baby body back.
Soleil takes her time
Frye says she wasn't in a rush to lose weight after birthing baby number four. She didn't want to be one of those moms who flaunt a tiny tummy a few weeks after giving birth. The busy mother says fast-track celebrity weight loss is not realistic for her. At 40, the pounds were harder to shed.
So it took eight months to trim the pregnancy weight gain. But it's wasn't laziness or lack of concern--Frye purposely took the slow and easy approach. Crash diets, ruthless exercise and obsession with skinny can develop into anorexia and show a flawed body image which is unhealthy.
The "attachment parent diet"
As a mom to four young children, including a new baby, Soleil Moon Frye has no lack of activity. Stay-at-home-moms who practice attachment parenting work 24-7 in breastfeeding, co-sleeping, playing with kids, chores, cooking, cleaning and baby-wearing (carrying baby in a sling vs. car seat or stroller). They may also homeschool their other children which adds more busyness. That high-energy lifestyle is often enough to shed extra pounds. And nursing babies is the perfect diet--breastfeeding stimulates the uterus to shrink down to normal size after pregnancy.
Nutrisystem was the magic bullet
There are several reasons to delay dieting after birth. Frye wanted to spend those first essential months bonding with her new child and enjoying attachment parenting. Also it's important to her to communicate healthy body image to her children. Obsessing on a perfect bikini body implies other body shapes are imperfect. She wants her children to love themselves as they are. She embraces her voluptuous and curvy body and encourages others moms to do likewise. But health is important too. It's all to easy to let overweight slide into obesity. So when she was ready to adopt a programmed diet she went back to Nutrisystem. This plan allows Frye to eat the waffles, ice cream and pizza she loves. It uses portion control and calorie counting to keep eating in moderation. #SoleilMoonFrye #Celebrities #Weightloss