Kurt Cobain's multi-million guitar is at center of bitter courtroom battle
Frances Bean Cobain in fight to retrieve priceless instrument from estranged husband.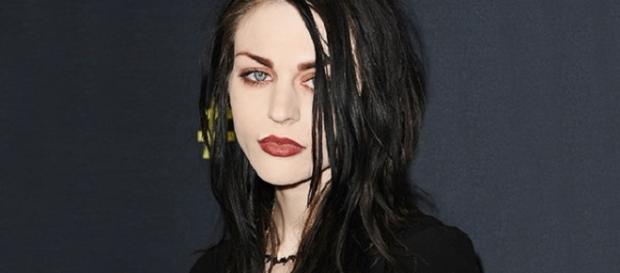 The daughter of the late Nirvana frontman, Kurt Cobain, is headed to court over the Martin D-18E her father played on MTV's memorable 1993 "Unplugged" concert. The treasured family heirloom is worth more than all the gold in Fort Knox, in sentimental value. Frances Bean Cobain has been trying to retrieve the guitar from her estranged husband Isaiah Silva since their split in March 2016. Silva, who is a musician in the band the Eeries, claims Frances gave him the rare bridge flipped guitar for left-handed players as a wedding gift. Frances denies the claim. The young couple secretly wed in 2014 and the instrument was reportedly insured for $1 million.
However, several experts say the guitar is worth several times that amount now. The 1959 Martin D-18E which Kurt Cobain owned is only one of 300 ever made and is believed to be the last guitar he played before committing suicide in 1994.
Frances Bean Cobain's mother, singer Courtney Love, chimed in by stating the guitar was a family heirloom and did not belong to Silva for the taking. Love's manager even alleges a stream of threatening messages have been sent to Isaiah Silva in an effort to get him to hand over the historic instrument. Now, the matter must be settled in court after months of negotiation attempts going nowhere.
When symbols of memories are all a daughter has
Kurt Cobain's wealthy daughter Frances Bean had not yet reached the age of two when her dad so tragically died over twenty years ago.
Since his death, the famous piece of rock history had been passed down from his widow Courtney Love to their daughter Frances Bean. Currently, it seems their only child's messy divorce is about to get even messier. In September, Frances Bean was ordered by a judge to pay Silva spousal support in the amount of $15,000 a month while they work out the guitar issue.
A grunge master's legendary MTV 'Unplugged' concert
On November 18, 1993, Kurt Cobain and other members of Nirvana showed up at New York's Sony #Music Studio and gave the performance of a lifetime. Strumming the 1959 Martin D-18E guitar and wearing a tattered olive green cardigan (which sold for $137,500 at auction), Kurt Cobain would take his own life a few months later. The MTV performance would later be released as a live album, certifying platinum for a total of five times by 1997. #News #Celebrities