Netanyahu reserves his worst attacks for Soros-infused Liberals
In a call to have Hungarian government remove Soros attack ads, he reveals he reserves 'antisemitism' for Liberals.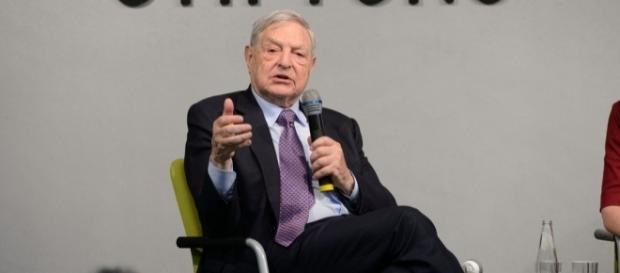 It was reported that on July 8, Israeli Prime Minister Benjamin Netanyahu called for the Hungarian government to put a stop to an ad campaign against George Soros because he believed it was spreading antisemitism across the country. George Soros is often placed in the cross hairs of right-wing movements for conspiracy theories that are spun through social media.
Netanyahu goes after George Soros
One might assume that Netanyahu's reason for his demand that the Hungarian government take down Soros attack ads was because the financier is Hungarian born and a Jewish-American. Those are already qualifiers for what the Israeli Prime Minister feels is his responsibility to protect.
Initially, the statement made by Israel's foreign ministry to halt the ad campaign came under orders of Netanyahu. But on the following Monday, Netanyahu ordered the same foreign ministry to retract the statement. The spokesman for the Israeli Foreign Ministry, Emmanuel Nahshon, said in a second statement -- also ordered by the Prime Minister -- that the ministry's initial request was to defend Jewish communities everywhere against antisemitism.
But the ministry also added that their statement was not meant to reject the Hungarian government's overall criticism of Soros. The statement was very clear as to why Israel believed that criticism of Soros was okay because it made references to George Soros' effort to finance organizations that were critical of the Israeli government and "seek to deny it [Israel] the right to defend itself," as quoted from the statement.
One of the reasons for making these statements is that Netanyahu was set to visit Hungary on July 18, a trip which was already rife with controversy. In response to the statements by the Israeli foreign ministry, there were calls by many Hungarian Jews for him to cancel his trip.
Accusations of antisemitism against Liberal leaders
According to the Jerusalem Post, the leader of the leftist Israeli Meretz Party, Zehava Gal-On, said that by allowing criticism of Soros, the Prime Minister was supporting antisemitism on a global scale. Netanyahu's system of accusations against other people and governments of antisemitism is specific to what Netanyahu believes antisemitism is.
For instance, during the 2016 presidential campaign, one surrogate to the Bernie Sanders campaign Cornel West, tried to push for the changing of language during a Democratic National Committee meeting of "occupation" in order to refer to Israel's forced presence within Palestinian territories.
BDS campaign targeted as 'hate-group'
Representatives of the Israeli government -- often through American politicians -- fought with West on the issue leaning heavily towards the view that West's effort was anti-semitic over occupation.
In many campaigns against the Boycott, Divestment and Sanctions group (BDS), similar politicians have aggressively attacked the group's efforts to protest Israeli products, despite the fact that calls to boycott and sanction the Israeli government for their actions against Palestinians is peaceful enough.
This has not stopped Israel under Netanyahu to accuse even those efforts of being anti-semitic. Very often, the rhetoric against the group has been to ban them and to declare them a hate-group or even terrorists in order to discourage their influence, even in the United States.
Zehava Gal-On also added that the statements made by the foreign minister's spokesman on behalf of the Prime Minister would give neo-Nazis something to quote him on. But while Israel's leaders are divided when it comes to Soros, one recent event seemed to have united both sides of the aisle with regards to UNESCO. The World Heritage Committee's effort to designate the city of Hebron and its Tomb of the Patriarchs "endangered" is under Palestinian territory and was declared anti-semitic from all sides.