President Duterte under pressure with deteriorating law and order situation
The Philippine president has his hands full with a attack on a clùb in Manila and Muslim insurgents in the east.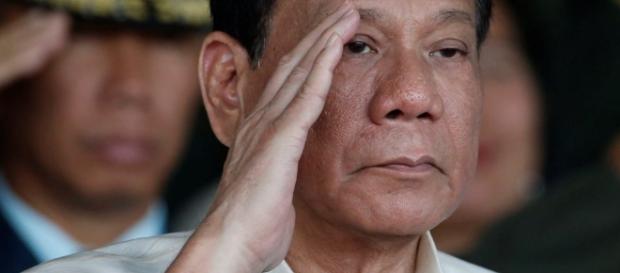 President Roberto Duterte is considered a strong man. He has cultivated a macho image and for that reason is popular in the Philippines. Unfortunately, this strong image is ruptured with the latest happenings in the island nation. The Philippines is faced with a grave problem. His overtures to Russia and China lose meaning as he battles Muslim insurgents in the Eastern region. His troubles are added up with a lone gunman striking at a club in Manila and killing over 37 revelers without a clue to his motives.
The president exuded confidence when dealing with the drug mafia but he seems a fish out of water when dealing with Muslim insurgents.
The state is faced with a #Law And Order problem as well.
The Philippines on fire
The first incident took place when the president was on on a visit Russia. The second took place just after his return. He was presented with a fait accompli when Muslim terrorists captured the Eastern City of Mindoro. He had to cut short his Moscow visit and head back, declaring Martial Law at the same time. This has not lead to success. The #Philippine Army has been unable to clear the city of Muslim insurgents. It is highly unlikely that it will be able to win a decisive victory against the Muslim extremist, despite extensive use of air power.
Muslim insurgency
The Eastern province with the population of 21 million is not under the control of the Philippine government. It is an area as largest South Korea .
In addition, the attack on a nightclub in Manila in which 37 persons have died is cause for concern. The ISIS has taken responsibility, but it is not clear as to who and what were the motives of the attacker. The fact remains that Manila has become an extremely unsafe city.
Duterte must be wondering where he went wrong. He had created the image of a strong man but now many find he has feet of clay. Fighters of the Islamic state are now converging from Iraq and Syria to Southeast Asia. They have chosen the Philippines as a battleground.
Philippine army
The Philippine Army has been battling the Muslim insurgents for over two decades.Unfortunately, it has nothing to show by way of progress. On the contrary foreign fighters have entered the Philippines and one has a lurking feeling that the Philippine Army may not be up to the task. The East in the Philippines is home to thick jungles and gives natural cover. Insurgents can easily hide there. President Duterte will have to think of an out of box solution to solve the crisis.
Last word
The US Army is battling the Muslim incidents in Afghanistan for the last 15 years. This should be an example to the Philippine Army. The Islamic state is like the many-headed Hydra and even if you cut off 10 heads the dragon does not die. What to do next? His strong image is in tatters. His best course is to forget about China and Russia and take the help of the USA. There is no other option. #President Duterte