Muslims attacked for the way they dress, otherwise ignored
The survivor of a recent anti-Muslim terrorist attack made a profoundly truthful statement explaining why Westerners target Muslims.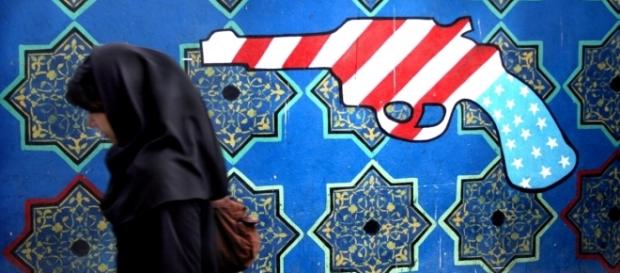 After Monday's terrorist attack on Muslims in London's Finsbury Park, a 34-year-old resident named Hassan Ali told local reporters that they were easy targets because of the way they dressed. His statement was published in an article by the Associated Press (AP), where he said that every time an attack is reported, #Muslims are blamed, and people are "looking away" now that they have been attacked.
Increase in hate crimes in the West
The same article titled: "Muslims targeted by violence in wake of IS-claimed attacks" said that there has been an increase in hate crimes against Muslims across Britain since the recent IS-inspired attacks over the past few months.
The AP article even points to right-leaning tabloids spreading anti-Muslim populism, which influenced the Brexit vote to leave the European Union (EU) in mid-2016.
The article further recalls other attacks on Muslims that have taken place in the Western world. For instance, in January, a white nationalist opened fire on an Islamic center in Quebec City, Canada, killing 6 people and wounding 20. They also refer to the Islamic Center of Lake Travis in Austin, Texas that was burned down, along with another mosque. Even more alarming were reports that arsonists attacked almost 100 mosques in Germany last year.
Determining hate crimes and terrorist attacks
Another Muslim, Emma Salem, who is 15-years-old and lives in the same neighborhood where Hassan Ali is from told the AP that she doesn't feel safe.
Not even someone as young as Emma is safe, as its been reported that 17-year-old Nabra Hassanen was murdered in Virginia on Sunday at 3 a.m. after she and friends were heading to their mosque. A 22-year-old driver threatened to run them over. According to a report by NBC's Washington affiliate, the group scattered and realized later that Hassanen was not with them.
The authorities would later find her body in a pond three miles away -- later determining that she had been beaten by a baseball bat. Local police initially determined that the act was one of road rage, but, as reports came out that hinted at the possibility of sexual assault, the case could also be treated as a hate crime. Nonetheless, the ADAMS center promised to prosecute to the full extent of the law.
Local residents from the London community are said to be angry that the police were slow to respond. The Prime Minister Theresa May said that police arrived within a minute of the attack, and also determined within eight minutes that it was a terrorist attack. May was on the scene within hours, along with Police Commissioner Crassida Dick and London Mayor Sadiq Khan to encourage unity and resilience. Many survivors of the attack have continued to say that little fuss has been made about it in comparison to other terrorist attacks in the area. #Terrorist Attack #Anti Muslim