Where are the black shows on Netflix?
Netflix, along with other popular streaming services, have an abundance of movies and shows but there seems to be something missing.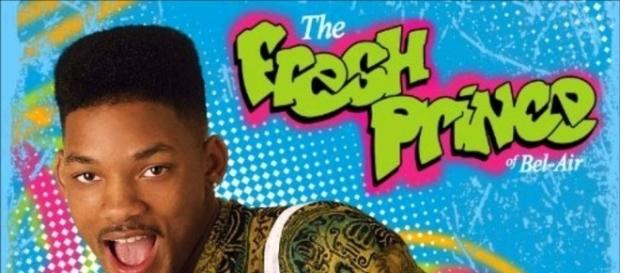 I'll be the first to say that #Netflix is doing a lot of things right, diversity wise. They have a line-up that includes "Luke Cage", "Chewing Gum", "Dear White People" and "The Get Down." All deeply interesting shows with relevant Black characters that are as complex as they are interesting. However, with Netflix being a Mecca of old favorites like "Friends", "How I Met Your Mother", and "Malcolm in the Middle", one has to wonder where the Black shows are.
When I say Black shows, I mean the old faithfuls. "#The Fresh Prince Of Bel Air", "Living Single", "Girlfriends", "Everybody Hates Chris", "The Steve Harvey Show", etc.
Netflix does, to be fair, have "A Different World." If you haven't seen A Different World, it's an amazing sitcom that follows Denise Huxtuble, from The Cosby Show, as she moves on to pursue higher education at the fictional HBCU, Hillman College. It features and array of Black actors and actresses who are relatable, hilarious, and real. But can we really be expected to be satisfied by that one show?
Yes, Netflix does have quite a few Black movies on rotation. "Cool Runnings", "Dope", "Lila and Eve" are all great examples. And as mentioned earlier, the streaming giant has been producing a ton of original, diverse shows as well. But I'm talking about good old fashioned, binge watch until dawn, laugh until your stomach hurts, 80s and 90s sitcoms. Netflix is severely lacking in that department.
This didn't come to my attention until I came across an article that alleged that Netflix would be adding "The Fresh Prince of Bel Air" to its roster this year. I didn't take the claim at face value, of course. I double and triple checked to see if this was true, only to find that it was. On January 1, Will Smith and the rest of the cast of the long running hit show would be gracing our screens. However, January 1 came and went, and there was no Fresh Prince to be found.
Why are these shows not being streamed?
According to an article from the Washington Post, there can be two reasons for the lack of Black shows on Netflix. One reason is that the streaming rights to shows are often sold in bulk, and those rights "might be concentrated in studios such as Warner Brothers and Fox and haven't been included in part of big package deals." The second reason, more troubling than the first, is that Netflix might not consider those shows to be valuable in the long run. The streaming service may be assuming that "white audiences won't watch those shows" or, they don't need "African American consumers' money." Netflix isn't the only streaming service that seems to be under this impression.
Hulu, Amazon, Crackle, and iTunes don't have these popular shows available to stream either, leaving a large gap when it comes to show selection.
Research has shown the Black viewers who use streaming services like Netflix would indeed enjoy shows like "Living Single" and "Everybody Hates Chris." In a study done by Horowitz Research, it was shown that fifty-three percent of Black respondents use subscription-based streaming video services like Netflix, compared to fifty-seven percent of white viewers. That's a relatively small difference in viewership.
Interestingly enough, twenty-eight percent of African American respondents said they watch shows that help them stay "connected to Black culture" on a regular basis. Thirty-six percent of them said that they tune into channels that are aimed at Black viewers regularly. A whopping sixty percent of the Black respondents said that having a multicultural cast was a big plus for them when it came to choosing shows to watch. Fifty-eight percent said that a mainly Black cast was an even stronger draw for them and forty-five percent said that story lines that directly address race appealed to them.
Benefit of streaming these shows
It can be seen that streaming services do have a significant amount of Black viewers. And to go further, it's clear to see that those viewers would greatly enjoy shows that are made up of Black casts, particularly the amazing throwbacks that can be found on cable television. Even if this weren't the case, these shows are still of merit, not just for Black viewers, but for White audiences as well. Television has long been seen as a way to learn about different people, places, and ways of life. And according to a 2015 article from the Huffington Post, "forty percent of all U.S. households…use a subscription video on-demand service like Netflix, Amazon Prime or Hulu Plus."
The benefits of bringing the different perspectives offered by these old shows into those households cannot be understated. Not only would this exposure to these shows give people opportunities to see and learn from different perspectives, but it could also mean great strides for modern day television. With the success of shows like these being reiterated, writers and producers and networks might be inspired to produce and create more black written/black-led TV shows. #The Get Down