Charleena Lyles, 30-year-old pregnant mother of three, killed by Seattle police
Rate this title
After calling cops for help due to fear of a burglary, Lyles was fatally shot by responding officers.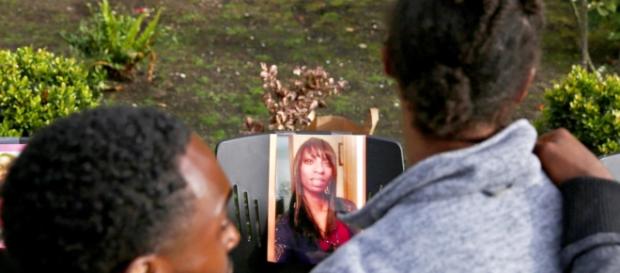 On Sunday morning in a Sand Point, Seattle apartment complex, charleena lyles phoned the police to respond to a suspected break-in. The two responding officers, upon arrival, saw that the pregnant mother of three was armed with a knife and they both shot her. The department has said that she'd confronted the two officers with the knife, and they went on to release a statement via Twitter stating: "Adult female suspect is deceased."
Officer involved shooting update: adult female suspect is deceased. Police are not searching for anyone else. More information to follow.

— Seattle Police Dept. (@SeattlePD) June 18, 2017
However, many are arguing against this narrative, instead attributing this to police brutality.
It's important to note that this incident is following right on the heels of the controversial Philando Castile case, in which the officer in question was acquitted.
She wasn't a "suspect," @SeattlePD. She called officers to report a burglary. She was armed b/c her ex was harassing her. You killed her. https://t.co/X7p0701jNi

— Chris Espinosa (@cdespinosa) June 19, 2017
What they've said
The Seattle Police Department released more information about what occurred on Sunday morning. They've said that because Lyles had been recently released from prison, two police officers were needed at the scene. "Although this was a typical burglary report, two officers were required due to information pertaining to this address that presented an increased risk to officers," Det. Mark Jamieson wrote in a statement.
They've also confirmed that Lyles's three children were present during the shooting, but were unharmed, and are now in the care of family members.
Reaction from others
This isn't sitting too well with many. On social media, Lyles's name is already trending with cries of racism, brutality, and prejudice. She, according to her family, also suffered from mental illness, which is leading many to also talk about police treatment of those who are mentally ill. Why would the officers shoot a woman who'd called them for help? Also, why would their first course of action be to shoot her instead of using a less lethal method? Lyles's own sister, Monika Williams, asked this, saying, "Even if my sister had a knife in her hand, she weighs like nothing, even if she's soaking wet. There's no way you could've taken a taser and taken her down? There's no way you could've taken a baton and knocked the knife out of her hand?"
This devastating issue was preceded by the decision passed regarding the Philando Castile case, in which a father was fatally shot by a police officer after being pulled over during a traffic stop.
This happened in front of his wife, who recorded the incident, and his young daughter. The parallels between Lyles's shooting and that of Castile's, along with the countless other police shootings, primarily of black people, have not gone unnoticed.
The audio tape that's been released
The SPD has made public an audio recording of the two officers prior to the shooting. On the Seattle government website, they said they released the audio because "transparency throughout the investigation of deadly force incidents is essential to maintaining public trust" and that doing so is "consistent with policy."
In the audio (which is hard to understand at times) you can hear them talking with Lyles. She tells them that she thinks there may have been a break-in. She tells them the items that she believes to have been stolen from her house. You can then hear a ruckus, followed by the cops telling someone to get back, and then there is the sound of gunfire. The tape ends immediately after.
The video that's been released on social media, seemingly taken by a neighbor, shows the responding officers promising, while standing outside of Lyles's closed door, that they wouldn't shoot her.
The police told #CharleenaLyles that they wouldn't shoot her. They lied. pic.twitter.com/I5rOjXbXqc

— deray mckesson (@deray) June 19, 2017
Click to read more
and watch the video
or