FreepPicks: Detroit Lions at Seattle Seahawks - the NFL playoffs
Seattle defense is the number one factor, they're not the same without safety Earl Thomas.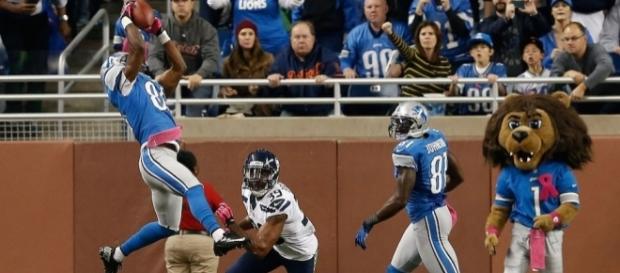 With Earl Thomas in the lineup in the first twelve games of the season, they've allowed 16.1 points for a game that's hardly top-five in the national football league. With him out of the lineup the last four games, they've allowed 24 and a half points in a game and that's mediocre at best in the National Football League. That includes a game against the feeble Los Angeles rams offense where they are healing in just three points and obviously that's Jerry golf, starting at quarterback, so the #Seattle defense not the same.
Why Earl Thomas is so important for the Seattle
Let's talk about the safety position in general, a lot of times it's the quarterback of the back end of the defense.
They're calling in place, making sure everyone's in the right position and Thomas is specifically not only a great safety. Thomson maybe is the best safety in the National Football League, as Minnesota safety Harrison Smith did not get enough credit in the betting markets. He's out of the lineup with Minnesota, he comes back in the lineup in week seventeen and they perform much better.
The #Detroit defense is in a really bad spot here, three straight games and they need one win to win the division. They lose all three, maximum effort doesn't get it done and now look what the schedule makers have done to them, Monday night football against the Cowboys don't get it done now Sunday night football against the Packers lose that game now they got a wheel back. Saturday night football in Seattle has to fly across the country - three games 12 days.
No question about it and if you would think that intensity won't be an issue here is a playoff game; it's win or go home but I think fatigue is the key word here. We started to see some fatigue and that of Detroit defense, especially when they're playing Dallas at the end of the season.
Fatigue defenses give up more yardage, they give up more points.
Let's talk about this, Detroit defense. I think they're vastly overrated as they basically stifled weak opposition this year and they had a lot of it. They played a weak competition and they only allowed 19.5 points for a game when they're playing non-playoff teams. In those five games when they stepped up to the plate and played some playoff teams that defense allowed 29 points per game. And the cupcake city scheduled middle of the year where Houston, Jacksonville, and the Minnesota Vikings played twice. No wonder they're able to hold those teams down.
Offense: the positive side of Detroit
Now let's take a positive for this Detroit offense.
Obviously, it's really hampered them recently as per the finger injury to Matthew Stafford, their quarterback but I like what I've seen and there's been some progression. Six points against the Giants, 21 points against Dallas and then last week against the Green Bay Packers, 24 points through for 347 yards and that one a couple of touchdown passes. He had zero touchdown passes and four interceptions in the previous two and a half games. It was just a little fortunate to get that final touchdown pass in that game but he's absolutely improving from the finger injury. Overall, Seattle's defense quite simply isn't the same without safety Earl Thomas. They allow more than a touchdown per game with him out of a lineup, plus the choice defense is overrated. They've stifled weak opposition, but when they stepped up and faced playoff teams they've allowed 29 points in the game. Add it all up and we expect a lot more points in this one. #NFL